Hey lovelies! I hope that you all are doing well! I'm pretty okay. School's almost done (fantastic). Working a lot more (less fantastic). But that's enough about me!
Today I'm reviewing A Conjuring of Light (VE Schwab). For those of you who don't know, this is the third and final book in the Shades of Magic trilogy – which is epic and stabby and magicky. Yup.
But yeah! Hope you enjoy the review! Pls comment so that we can fangirl together. ❤
(previous reviews: book 1, book 2)
---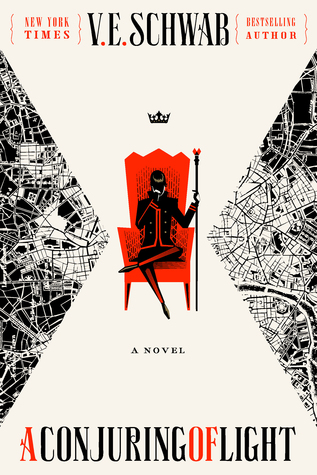 ---
Likes:
So this is the last book of the trilogy and of course it has epic showdowns and knife fights and all of that, but in true Schwab style, it takes its time.
I also loved how it handled ending the trilogy. An appropriate (er, excessive) amount of deaths, which I am SO here for. I love the deaths. 😈
In tune with that, I love how VE makes everything dark, gritty, and realistic. She doesn't sugarcoat what happens to the crowd favorites, but every scene and wound and battle has a purpose. I love that.
---
Characters:
Of course all of our lil charries are going through PTSD. It's fabulous. The big show down. Mental breaks. Highly recommend.
Kell is still this lovely cinnamon roll that fell to the bottom of the oven. He's now all crispy and burnt along the edges … but he still has a soft interior. 😍 Anyways. I love this complex reasoning that is going on through his mind the whole time: selfishness and self-sacrifice, mainly.
Lila is, well, she's Lila. Quite the stubborn mule. BUT. We're getting even more dimension to her (it just keeps building and building throughout the whole trilogy)
<<spoiler for book 1>>
(highlight)
As for Rhy … I don't even know where to begin with him. He is so so different in this book than he was from book one, or even book two. Of course, that is very understandable. Still, I missed seeing my lil ray of tortured optimism.
I loved loved loved Alucard! He was just fab. ❤ Holland is also life. He is my favorite.
---
Writing/Plot:
Of course I loved the writing. Of course. 💖💖 If I had to pick my one favorite part about Schwab books, it would be the writing. (though the characters are a close second). It is just beautiful and breathtaking.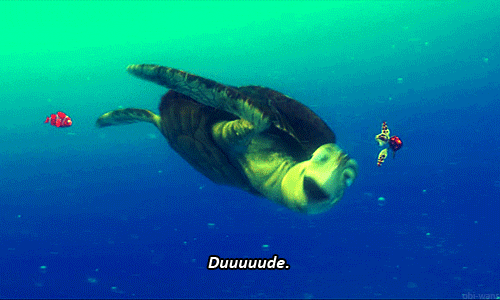 As I said earlier, though, the book – in true Schwab style – takes its time to ferment and build. (Are we talking about books or a good wine? You choose) So the plot is a bit slow, at first … but the ending DEFINITELY makes that up. Ugh, I'm still feeling all the rush and emos.
---
Dislikes:
The ending felt a little too busy and rushed, especially compared to the earlier slowness of the book.
There isn't as much character development in this one. Everyone either dies or is in a fractured state of mind, so. It was a bit dry in that department.
---
Other/Summary:
Argh. Such a good conclusion to such a good series! Lots of action and realistic fighting (whoop whoop). Very dark and emotional. Satisfying. Still prob my least favorite of the trilogy, tho.
And! And! There's going to be a follow-up trilogy … and I am so psyched for it! The ending wrapped up pretty nicely, but I love how VE said that she was going to continue it on. 😍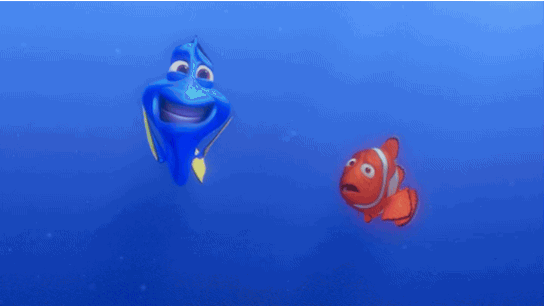 However, the whole Shades of Magic trilogy is not suitable for younger audiences, aha ha. So just be forewarned. 😉
⭐ ⭐ ⭐ ⭐
---
Are there any massive Schwab fans out there? Shades of Magic lovers? I WOULD LOVE TO CHAT AND FANGIRL. PLEASE FEED THIS NEED. Hope that you're day is great, lovelies!! 😘