hello. It is currently late (when I am writing this) and i   a m   d y i n g. Sleeeeep.
But anyways! We're not here to talk about that death! We're here to talk about me. Slowly. dying. from. this. book.
What book you most likely ask! A Darker Shade of Magic by the lovely (and sometimes scary) V.E. Schwab. It is the first in a trilogy (the Shades of Magic trilogy).
You may have heard of this book before. You may have read reviews for this book before. You may have read this book before.
But all of those are considered null. Because I am here to grace you with my blabbering review! And you shall love it!
You're welcome.
---
---
What I liked:
Ahhhhh this book makes my heart so happy! I mean sure, there's gore and stuff. But still. It's the little things.
As soon as I read the first page, I knew that I was in love! I loved the writing. It made me feel … there. I got to know the characters fast, but, like, while still meeting them. I dunno. Does it make sense? Not really.
The whole world-thing was awesome. Like, there was lots of world building, but WITHOUT info dumping. I didn't feel dumb while reading it, which is a plus. And while I'm sure that there are plenty of books like these out there, I've never really read a book with the same world setup like this.
And the characters. THE CHARACTERS, MY DEAR. Kell is precious, and Lila Bard will LITERALLY cut off your hand. But they really round each other out. And while there is a slight nudging to romance, IT AIN'T THERE, FOLKS. (Okay, sorta? There was a kiss and stuff? But whatever. I like my oblivious bubble haha.)
Characters:
Kell, my preciousssss Cinnamon Roll. He was just so sweet and trying to keep his head down while selling things on the black market and whathaveyou. You know. He was super protective of his brother (like dude, chill, please?) and genuinely just wanted to avoid trouble.
Lila, however, took some time for me to like. At first I was completely ticked with her. She was very … strong willed and lacking in morals, but as Kell softened her edges, I began to like her somewhat by the end (plus she's actually somewhat smart??). And she, you can be guaranteed, did not avoid trouble.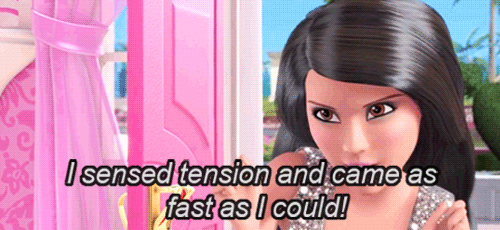 Writing/Plot:
AH, MY GORGEOUS BABY. This writing was just BEAUTIFUL. I was immediately captured from page one.
I loved how we were kind of just plunged into the worlds without much description-overload, with just subtle hints leading us on. It was gorgeous.
And I also really loved how we didn't really get into the characters' heads. Now, you may be thinking that that was a downside, but it really wasn't! It fit so well with the book! We felt very … intimate with the characters, but we didn't get bogged down. It was just gorgeous.
Problems:
By the end (maybe because I was reading for 3 hours…) the action-y scenes felt long and slightly unnecessary.
I hated Lila Bard for a while.
Kell, what happened to you.
Other than that, it's just peachy!
Other/Summary:
Aha. So you've managed to get through my review! Congratulations!
As for content-wise: There is no romance (one for-good-luck kiss … yes, I'm rolling my eyes and smirking, too). Decent helping of violence, though I wouldn't go as far to say gore.
Uppa teenagers, this is for you, my homies! Check it out if you like multi-world fantasy! Seriously. Read it. Right. now.
But yeah. I loved this book! I am currently reading the second one (A Gathering of Shadows). It has the most swoon-worthy writing, and some swoon-worthy characters. Lots of blood magic and world travels.
Just yes.
⭐ ⭐ ⭐ ⭐
---
So! How are y'all doin'? Excuse my earlier rudeness (and Dreamhouse gifs and overuse of the word "gorgeous") … but have you read this book before or maybe have heard of it? Tell me all about it below – I'd looove to hear it! Ciao!