Hello, hello, hello! welcome. Today we have A Gathering of Shadows (V.E. Schwab) up for the menu. Er, that is, for me to review it. But yes!
A Gathering of Shadows is the second book in the Shades of Magic trilogy. Coincidentally, I have reviewed the first book, A Darker Shade of Magic, here. But yes! It is about magic and pirates and one eyed people!
Wholesome stuff for the little ones.
---
---
What I liked:
FIGHTING. CHOICES THAT SHOULD NOT HAVE BEEN MADE. DASHING CHARACTERS.
Yes, it is okay to swoon now.

The first book has so far been my favorite, but this book was just a bundle of loveliness, too! And by that I mean IT TOTALLY IS FROM THE DEVIL.
(I'm sorry, I'm in a shouty mood right about now)
It was more of a magic competition, which is a tad slow, but that's okay. More character development and new characters and baaaaackstories!
Characters:
So. Lila Bard was a thing.
Lol. But really, this first whatever percent was all about her, which I mean, not that I'm complaining… Anyways. It was really interesting because pirate stuff, and Lila is just a pill and a half.
She is also full of questionable morals.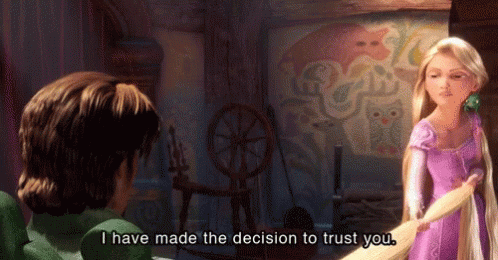 (and I might be starting to like her now??? what is this?????)
< name spoilers for book uno>, my love. Ah. Just loved him. OKAY, OKAY. SOMETIMES HE'S JUST PLAIN STUPID, CAN I GET AN AMEN?! But I still love him. He was definitely in this book more, which I liked. Dealing with the after effects of A Darker Shade of Magic, which is always interesting.
KELL, WHY WEREN'T YOU IN THIS MORE??!! So, like, he was in it, but not really. He definitely wasn't the same baby child from the first book, which is to be expected, but still. I miss him. But in this we got to see his "darker" side, in a sense.
Ha ha hahahaha. Alucard – are you okay? Do you need therapy???
P.S. Mr. White London Ruler, sir, you need some serious therapy, too.
Writing/Plot:
Ah! Okay! So to avoid Second Book Blues, this book wen't in a completely different (and yet similar??) direction as the first one, which was just brilliant. Maybe a smudge slower (IMO) than the first.
THE WRITING IS STILL GORGEOUS, OMG, LET ME SIGN AWAY MY HEART.
Problems:
kell, WHERE DID YOU GO, MY SMOL ONE?
At times, I almost felt as if the first book didn't even happen. Like sure the characters are dealing with PTSD and have extreme prejudice and blah, blah, blah. BUT I AM UNSATISFIED.
A little slower than I would have liked. GIVE ME BLOOD. now, please.
mY book, my child, why must you FREAKIN' END LIKE THIS???
As you can see, I have a short list of quiet complaints.
Other/Summary:
Aahahaahahahaha, yes I am okay. Thanks for asking.
SO. This book carries violence (though not as much as the first, methinks). Not for youngins. Romance is amped up two notches. Again, PROTECT THE CHILDREN. Immoral choices and pirating, er, privateering.
BUT STILL, I HIGHLY RECOMMEND. aFter the first book, of course. And if you are a mature child. TEENAGER. I MEANT TEENAGER. (parents please don't kill me)
⭐ ⭐ ⭐ ⭐
---
Who else loves Tangled??? (I mean, come on.) But anyways. WHO ELSE HAS READ THIS? I MUST DISCUSS IT, PRECIOUS. Talk to me below!!