First off, Merry Christmas to all! If you don't celebrate Christmas … then Merry Tuesday to you!!! 😘
Today I am reviewing The Book Thief by Markus Zusack, much to the insistence of my lovely, if persistent, friend Simi. She has tried to get me to read this book for forever, and it has finally happened! I won't spoil too much on my opinion, but it surprised me!
Read my review. Love it. Have a great day. Toodles.
---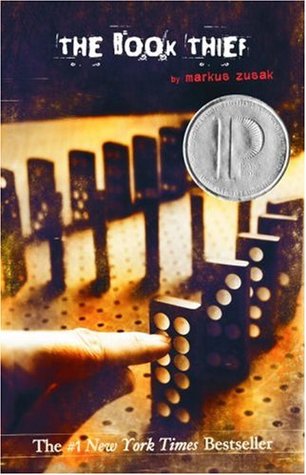 ---
Likes:
I'll admit, my friend Simi has spent a g e s trying to get me to read this. I kept promising her that I would (I even started it twice). But then I was like man, I just need read it. So I fully committed. And OMG. I couldn't believe how I couldn't get past the first couple pages when I had tried to read it before!
I LOVED it.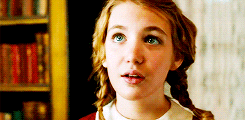 Tbh, I thought that I already knew a lot about the book. And I did. Sort of. (Not really.) So many things were surprises to me and I loved the narrator! (Another surprise.)
Everything was just so beautiful. It is narrated by Death, but we still get a read on what the other characters are feeling (specifically Liesel). Actually, the narration style is quite similar to Tiger Lily.
---
Characters:
I wish that Death was in it more … but I liked him! I always enjoy seeing different depictions of Death, and this was a good one. He is very down-trodden and, well, kinda depressed. He's seen the worst of humanity … along with the best. It's beautiful.
RUDY, MY LOVE. Aha. So read my reviews long and you will always find: BLANK, MY LOVE. It's a thing. Anyways. Loved Rudy. He's funny and sweet and heartbreaking and I wish that life was fair.
Tbh, I didn't love the father. The first few chapters I thought that he was creepy and I guess that I never quite got over that. He's still super awesome. Very chill and sweet and knowledgeable.
Ooookay. Liesel. I don't even remember much of her? Even though she was the main character, I felt like I didn't really get to know her. Whiiiiich is rather unfortunate.
Then there's the Jew. Max. I think. I liked him a lot! I mean, I also thought that he was creepy at first??? But I very quickly grew to love him. ❤ Wished he was in it more!
---
Writing/Plot:
I really enjoyed the writing. It's all narrated by Death (which is super cool), so everything is from the POV of a cynical eye. He would foreshadow – or flat out state – later plot points that added many levels to the story. I also liked how Mr Zusack  viewed/wrote everything; the writing being both harsh and lyrical – which is really neat.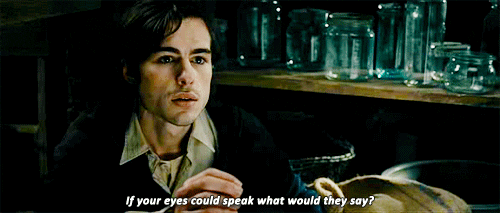 As for the plot, I didn't feel like there was one (recently, that's how I've been feeling that about books) in traditional terms. Rather, it was more following Liesel and her life through the war and how she was affected by it. Overall, I loved it. A little bit of a different take to WWII.
---
Dislikes:
It was … long? Don't get me wrong, I somewhat flew through the five hundred pages. Buuuut, it still felt long. A lot of the pages seemed rather unnecessary to me and the story was sometimes all over the place.
The dad was suppose to be charming and sweet and we're suppose to instantly love him … but I found him creepy and was not a fan. Didn't connect a whole lot with Liesel.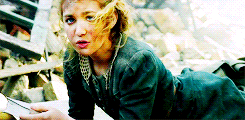 (Okay, so I was lowkey sooo close to crying the last few chapters, and I'm not okay with that. I get that it's a book on war, but, um, why? I don't like this????? Twas good, tho.)
---
Other/Summary:
This book was … not at all what I had expected. I had grown up (somewhat) hearing about this book. The blogiverse has been all over it; I remember the movie coming out. I thought that I knew the book quite well. But I did not. (which was actually kinda nice, because there were many surprises in store for me)
It is a different take on WWII, and it will DEFINITELY become a classic, I am sure. Recommend this to many folks out there: those who love historical fiction, or even those who don't. Really good.
(Actually, if you're not a fan of historical fiction but your mother is nagging you to read something "worthwhile" or whatever … give this a try! I'm – somewhat – certain that this will be your gateway drug into the genre.)
In closure, I would love to thank Simi for nagging me until I read this book. Your constant reminders have brought me to reading this and crying over the perfection of Rudy and falling in love with the hopelessness of Death.
⭐ ⭐ ⭐ ⭐
---
Has anyone else been behind the times and not read this – or am I the only one? Do some of you absolutely love this book? Any fans of historical fiction (I'd love some recs!)? Merry Christmas/Tuesday to you all!! And to all, a good night. 😉