So … lol. This is awkward.
I have committed a bookworm taboo. I *gasp* watched the movies before the books. No, no, no. I have watched the movies and haven't read the books. Yea, oops. This list – My fav Book to Movie Adaptations – is based purely on how much I enjoyed the movie/show … not on the actual, well, adaptation of it.
But hey! What's life if we aren't living a little on the edge?
A little while ago (*ahem* two years ago, about), I wrote a "first installment" of sorts to this post. My fav book-to-movie adaptions … that I, well, have read. Check it out, please! I wrote it at one in the morning in a panic so, haha, that's interesting.
---
Jurassic Park
Yea, yea. This book was featured on my other list. SO WHAT.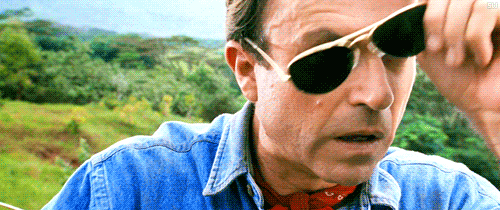 Honestly, though, I feel that a lot of peeps aren't even aware that this was originally a book, so perhaps I'm not entirely in the wrong?
Anyways. Love the movies. The first and fifth have to be my favorites, but they're alll sooo goood! I really want to read the book because apparently they're more sciencey (I think) and would love to get into more of the world. 🙂
---
Bridge to Terebithia
Haha, I literally just watched this last night. I was babysitting three of my younger siblings, they wouldn't decided on a movie, so Big Sis that I am got to pick (none of them have watched it before).
I was actually curious as to whether I would cry or not. I hadn't watched it in quite a few years, but knew that I cried every time. Yeeeea, I did. (It all started when my teeny lil sis started bawling into my shoulder, and I lost it from there.)
This movie is straight-up my childhood! I use to play in the woods that surrounded our house because of it. We also had the movie, along with Firehouse Dog, on a dvd and Jess and I would always do a double-feature because they both had Josh Hutcherson. (Yeah, I"m the original fan. He was my fav actor before Hunger Games was even written.)
Aaaanyways, I want to read the book because, like, yes. I'm also curious to see how the movie was adapted from the book. I still have plenty of time to read it, though!! 😉 😉
---
Your Lie in April
I think that it is no secret that I adore this show. Easily one of my favorites. It inspired me to play piano, I laughed so hard that I cried, I cried so hard that I cried… It's just good, okay?
This show was adapted from a manga by the same name, and I am desperate to read it. Just because I was exposed to it first, I think that I'll still like the anime better, but I really want to read the mangas! Just to be back with my beautiful babes again. ❤
---
Harry Potter 6, 7, 7.5
Ahaha ha ha. Yeah. I've only read five Harry Potter books. *ducks from flying bricks* I KNOW. But I'm getting there! It's just … all of my family had read the books and were already watching the movies and I wanted to fit in and, well, um, yeah.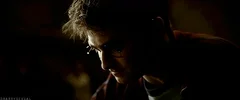 I'm getting through the series, though, and loving it! I'll admit, I really struggle with Harry as a narrator, but I still love the books.
And in case you're curious – which I know that you are – thus far my favorite book is 5 and my favorite movie is 4 (which, coincidentally, was my least favorite book).
---
Carrie Pilby
This was actually something new to me. Story time!
Susan Johnson direction To All the Boys I've Loved Before (which I loved, btw), so of course I followed her on Instagram. She recently was visiting the premier or something of Carrie Pilby – a movie that she also directed – in Asia somewhere (sorry, guys, I'm awful at geographics). I wanted to watch the movie; it looked very interesting. But I honestly thought that it was a foregin film that just came out?
It wasn't until I watched the movie The Little Mermaid with William Moseley that I notcied. During stalking him, I discovered that he was in Carrie Pilby – a movie that came out in 2016. (Basically, it had just been released in a different country a few months ago.) I found the movie on Netflix. Watched it. Watched it again. Cried.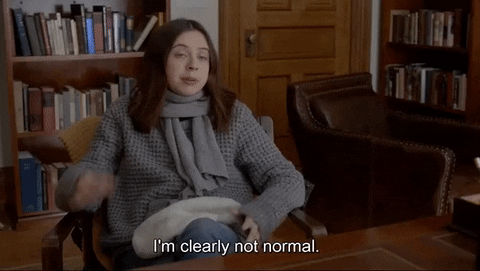 But! I discovered that it was based off of the book Carrie Pilby by Carren Lissner, long story short. Do I want to read the book? Noooot really. Why? Because, see, I adored the movie and I feel that the book … will … almost … ruin the movie for me? *gulps* But yeah.
---
So what did you all think of my overly-long explanations? Are there some books on this list that I ABSOLUTELY MUST read? What are some bookish taboos that you've committed? Spill all your dirty little bookish secrets down below. I won't tell … I promise. 😉