Hey guys! For me, school is starting up and it's the second week (yay college) so guess who's procrastinating right now???? That's right. For the remainder of the school year near future all of the posts by yours truly will be written out of desperate procrastination.
You're welcome.
THAT ASIDE. I'm comin' at you with (guess what) another contemporary review! Whoop mood reading! But yeah. This probably had to be one of my most highly anticipated for 2019, and it took me months to get a hold of it. Well worth the wait, though!
Opposite of Always (Justin A Reynolds) is a contemporary … but, like, not. It's more, guys. Just pls read!
---
---
Likes:
This book was probably one of my most anticipated reads of the year. I was on hold for FOREVER to get this book (which is funny, because I never even realized that it was a popular book??). and may. i. say. It did not disappoint.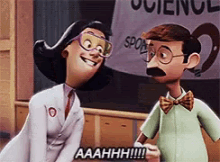 Opposite of Always finds a beautiful balance between light, summer-of-senior-year romance and heavy, actions-have-consequences. Plus. Tiiiiime travel. Can it get any better?
Jack (one of my favorite names 😜 ) was a character that, while I didn't necessarily relate to a whole bunch, felt entirely realistic to me. Was I annoyed by him? A hella ton. But. He felt like a real teenager dealing with real emotions, and that's what counts, right?
I could also find many, many aspects of the book that I related to and hit home hard. So.
---
Characters:
Like I said, I had a love/hate relationship with Jack. I got extremely annoyed (and, tbh, bored sometimes) with him, but I also loved how realistic he was. And, I must admit it, I rather liked him (particularly at the beginning + the end).
Jillian? I was not a fan. Straight from the beginning, I was annoyed. I appreciated her and her role that she played in Jack's life … but ugh. As the book continued, I liked her less and less.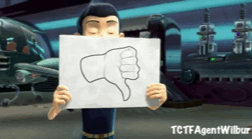 Kate was actually pretty cool! Surprisingly, I felt like she wasn't in it all that much. Still. She was pretty chill. She also has some mad respect for cereal. I can appreciate that. (though i'm not a cereal fan, myself)
Franny, though, had to be my favorite. I wish that he was in it more. It seemed like he should be in it more. Unfortunately, he wasn't. HOWEVER. When he was in, I loved him. This guy is so genuine and the dude puts on a good face for others and has the best, biggest heart. I JUST LOVE HIM, OKAY?!
---
Writing/Plot:
Mr Reynolds (the author) managed to shove so much emotion and, well, rawness to the book. It's amazing. I've heard him discussing this and how it come from an emotional state of his life (losing a close friend), that it really shows.
Along with the emotional realness of it, Jack and his (let me use this word again) emotional range felt very true for a teenager. But without feeling too juvenile.
Now did I love everything about the writing style? Well, no. Despite reading lots of books portraying this, I hate Groundhog Day Effects. No matter how well written (except, maybe, in the case of Neverworld Wake), it still gets monotonous and boring and I get stir crazy.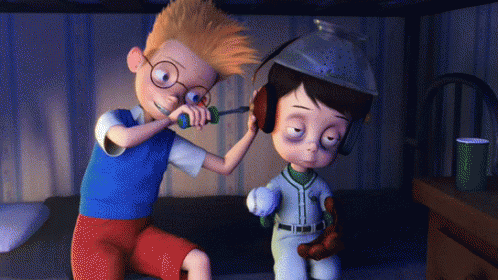 I also – and this is plotwise – liked the book less and less as it went on. OKAY. NOT LIKE THAT. I got more frustrated? But I appreciated the realisticness of it??? Jack is kind of reckless and giving up. That = bad decisions. Broke my heart. </3
Otherwise, I loved the story of the book. It was beautiful and real.
---
Dislikes:
Of course I had dislikes, just as with every book.
I was annoyed with the characters, a grand majority of the time. They were sporadic and making un-heroic choices … but to contradict my dislike for this (i can't be mean, lol), it made the characters realistic, especially for their age.
Throughout the book, I felt myself going a little crazy. It was slow paced for a grand majority of the time and the repetitiveness was kind of getting to me.
Wished that it would have had a bit more on the Groundhog Effect. Not on even why, but more the peculiarity of it, ig.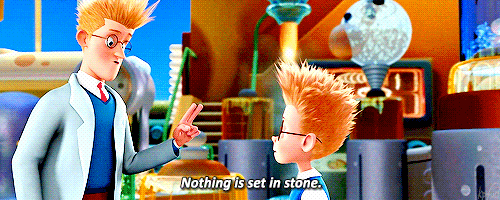 ---
Other/Summary:
I had VERY high expectations for the book (not quite sure why, lmao), and while Opposite of Always didn't meet all of them, it did a pretty damn good job of it.
Characters were realistic and Jack felt raw and real and desperate, and I loved that.
(can we also talk about that last chapter?? jack ❤ )
If you're looking for an un-average contemporary, I'm definitely lifting this one up. RECS ALL THE WAYYYYY. Also. Another rec. Read the first review for this on Goodreads. Just. do. it.
⭐ ⭐ ⭐ ⭐
---
My peeps. Around here, it's starting to feel like fall. Chilly weather, school starting up, me reading Harry Potter. I'm just one giant heart eyes emoji. Question: Which emoji do you relate to rn? Bonus Question: Favorite Harry Potter book? Mine's Order of the Phoenix. 😉