Okay. Let's be real. Sometimes – though it is very far and few between – we like the sequels better than the first book.
On the off chance that this happens, we really want to scream it from the mountaintops, right? Because we aren't able to pass up this anomaly.
So here I am today, presenting to you the books that are (in my opinion) better than their predecessors.
You're welcome.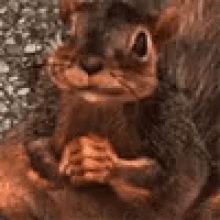 ---
---
Splintered
Okay. In my opinion, this trilogy is absolute fantasticness. (i never read the novella … i couldn't get past alison's chapter
) With every read, I love each book more and more.
But with as beautiful and amazing as the first novel (Splintered), the second book (Unhinged) is even better. Ensnared (the third) is amazing, but honestly: my leas favorite.
Unhinged, tho. It is beautiful and epic and okay do I love it because Morpheus is on the cover and it is basically about him? Okay maybe. But! I also love how much of the book takes place in the real world, dealing with real world issues. And magic.
I'm so here for the magic.
---
Every
Much akin to Splintered, in the Every trilogy the first book is absolute epicness. and yet? The second one trumps it; rounding off with an okay third book.
And it's funny. I wasn't really expecting to like the second book – like, at all – but it ended up being my fave. Why did I think that I wouldn't like it? Well, I had heard that the romance was completely amped up in this one. AND IT WAS. But here I am, being a hopeless romantic.
(pls … I wish that the third book had held onto the gradually progressing in awesomeness trend that the first two books were, but alas, no 😕 )
---
The Diabolic
It is no secret: I absolutely adored The Diabolic. It revamped my love for sci-fi, and brought something new to (my experienced) popular YA books.
However. I read  The Empress, completely expecting for it to be a flop. Some of my favorite reviewers had found it thoroughly boring and with a series starting out as strongly as The Diabolic???
And here we are.
I flailed and flailed for probably a year about The Empress, absolutely adoring it. (and still adoring it) As I've reread The Diabolic, I've liked it less. But I still think that I will forever and always love it, and come to love The Empress even more.
(i'm also an ecstatic little ball of bookworm waiting for the third and final book – the nemesis – to come out)
---
Caraval
Now, I have to quickly confess something. I have yet to read Finale. I KNOW. Ugh, and I call myself a fan. 😛 (i checked it out from the library, yet never got around to reading it before I returned the book??)
Much the same as The Diabolic (I actually read these two books very closely together), I completely adored the first book and was entirely unsure on how another book could top it. But unlike The Diabolic, I only heard good things about Legendary.
WELL.
I just … you guys. It's entirely beautiful. AND TELLA, MY DEAR. TELLA.
I am still a range of emtions over this book. How haven't I read the third one?! And how can a book as perfect as Caraval ever be topped by another book?!
The world's a mystery.
---
The Maze Runner
The Maze Runner, The Scorch Trials, The Death Cure, etc
Now here's for the controversial one.
Many people that I know read and slightly/strongly disliked The Maze Runner trilogy. I, however, thought it was great (despite all of it's flaws). And the first book was great! Super slow paced and not very interesting … but yet I loved it??
And then. And then. I read The Scorch Trials. Oh why oh why did I love it so much? Haha. Other than my brother, this one seemed to be everyone's least favorite out of the three. Not that I had a least favorite, but it definitely wouldn't have been this one.
But yeah. I thought that this was better than the first book. (and hey – the death cure wasn't so bad either)
---
So. What are some sequels that YOU thought were better than their predecessors? Has anyone read Finale already? (i know, i'm just very behind) I also just realized that I apparently never reviewed The Maze Runner series?! Also. Has anyone watched Penny Dreadful? I just finished the first season and I am addicted. Chat with ya in the comments!