Hey guys!
So. I was at my local library (where I spend a reasonable amount of time there, ie all of my time) and I just randomly picked this book up: Neverworld Wake by Marisha Pessl.
It is a magical realism mystery book and oh my stars, is it fantastic.
I don't know how many of you have read/heard of it before, but please please please try it! And if not…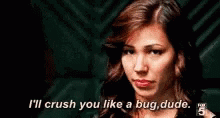 Now. Enjoy my post + comment. Love y'all! ❤
---
---
Likes:
I'll be honest. Picking up this book, I had absolutely 0 idea of what it was about. I thought that I had heard of it before, but I wasn't sure. Still, I gave it a shot.
And let me say, I'm sure glad that I did.
Neverworld is fantastic. It takes the Groundhog Day trope and, while it doesn't do a 180 with the idea, it definitely made it interesting again.
It shows us how this group of teens can actually go effing crazy, repeating the same day over and over again with no explanation and no idea how to escape.
Something else that I wasn't expecting (which was basically everything, lol) was the fantastical element of it. We never get a full explanation of the magic of it, but I loved it. The magic/fantasy wasn't strong, but it was there. I loved it.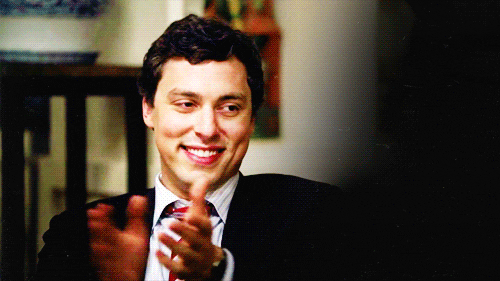 The ending was also beautiful and completely took me by surprise, while having been totally built up in a appropriate and realistic way.
---
Characters:
This … actually surprised me. I mean, and not to sound super judgey … but usually when characters are named "Beatrice," that they won't be all that fun. And while Bee wasn't my fave character ever, I actually enjoyed reading the book from her eyes, her perspective.
The rest of the gang were all pretty cool. They all had been spoiled rich kids in high school; the cool ones. Now? They still had the reminisce of that, but we were able to see – throughout the course of the book – the little things that made them tick. Why they were the way they were. The things they hide.
Martha might have been my favorite. She is absent for most of the book, and at times she was super cliche … but I actually loved her. She was deep. She cared. She was smart. Martha kept surprising me.
I liked Kipling. Sometimes his Southern accent/persona was annoying, but I dunno. I liked him, other than that. Witley was also a character that I liked – the typical Entitled White Girl that had many issues, crying for attention. But she gave a whole new perspective to that. And towards the end … Cannon really tugged me along, emotionally and mentally.
---
Writing/Plot:
Again, I really knew nothing going in.
This is a supernatural mystery, I guess. Add in teen drama (from college students) and a little bit of psychological drama, as well. That sums up the book.
The group of old friends are trapped in one moment of time (I won't say any more than that) and are trying to figure out what is going on. What happened to Jim (who died one year prior).
I was constantly reevaluating what had happened their senior year. It didn't feel super cliche, like a teen drama. I liked that. But anyways. It kept me on my toes. The whole book was beautifully laid so that new pieces of information was introduced, so that I felt a little lost. I was getting little slivers of the mystery, so that the answer was just out of my reach.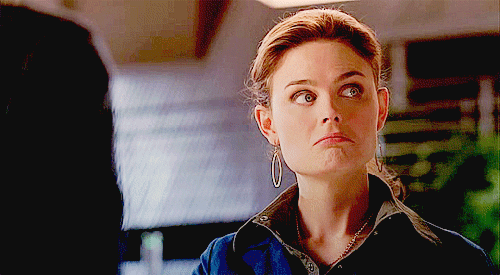 The ending. The ending. It wasn't anything groundbreaking, but it was perfect. For me. For the book. It wasn't entirely explained or resolved, but it was still very satisfying. Perfect.
To sum up: the writing was amazing. The book was amazing. Everything was beautiful and beautifully written. So carefully thought-out. Neverworld had me from the first page. I loved seeing the psyche of each of the characters over the course of the storyline.
---
Dislikes:
I think that I mentioned this before (I did), but for a decent helping of the book there is a Groundhog Day plot. I've always found this trope entirely boring. So, while I loved this book and all about it, a huge chunk of the book was dragging for me. (still read it in two days, though)
I never really felt connected to Beatrice. I liked her perspective of the book, but I just personally did click with her. She also fell into the trope of the poor, good girl hanging with the cool kids but not quite fitting in. However, I liked what the author did with this.
---
Other/Summary:
I fell in love.
Everything about this was so unexpected. Not just because I went into the book completely clueless, but also in how the book was beautifully layered. How so many mysteries came up, but were completely backed up by the rest of the book.
And this is one of those books that has stuck with me even after I finished it. I want to read it again. Read books like it. I think up references and inside jokes with myself surrounding Neverworld.
(no, i'm not dorky)
But yeah. I think that this book should be wayy more popular! And maybe it is. Idk. Anyways. Neverworld Wake comes with high recommendations from me! It definitely became a favorite of mine 😉
⭐ ⭐ ⭐ ⭐
---
Who else is a major fan of magical realism? 'cause I'm D Y I N G to discuss + get good recs! Anyone read any books recently that took you by surprise? I'd love to chat with you all, loves!