Heyy guys!
True to my huge contemporary kick, I'm bringing you a review for the beautiful, beautiful book History is All You Left Me by Adam Silvera.
Now, I'm sure that many of you have heard of Mr Silvera and his (seemingly to me) infamous books. Of course, I had to try one for myself!
Please comment your thoughts on his books (specifically this one) and we can just chat!
I'm lonely.
Please.
I need this.
😜
---
---
I feel like, thanks to PaperFury, I've already fallen in love with every Adam Silvera book. He has taken the whole internet by storm and even my few irl friends!
So. There were a lot of expectations going into this one. (even though I really didn't even know what the book was about)
And I have to say. I rather enjoyed it! The writing was so masterfully put together. The chapters were set up in a style that I love: flashing back between the present and the past. (I know that many dislike this style of writing, but I happen to adore it) The ways that Mr Silvera beautifully layered all of the chapters … it was just gorgeous.
Theo, however, was a massive dislike for me. I just … I couldn't click with him, no matter how hard I tried. He was the dead boyfriend, and in both memory and flashbacks, I just was not a fan.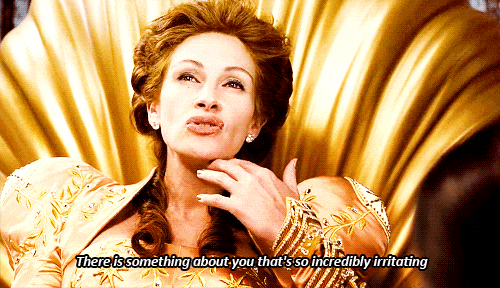 Similarly, I disliked Griffin (the narrator). Well. It wasn't that I disliked him, I just really didn't connect with him. I also found him extremely whiny and frustrating. And like, I get that he's grieving and I totally understand that … I still just didn't click.
I did like Jackson and Wade, for the most part.
The whole book jumps back from when Griffin and Theo first started dating, to Griff's present. Dealing with grief and his OCD (more on that in a second). It's really quite beautiful, seeing his journey (and other's). Written very well.
Now. Griffin has OCD, and in the very first (second?) chapter, we are introduced to him coming to terms with this and explaining his "craziness" to someone. I love how the OCD was portrayed. Not the over-the-top feeling that is usually present in fiction (like in Monk), where they are obsessed with cleanliness. Not that that isn't true for some people. But Griff's felt a whole lot more realistic to me, and I love how it wasn't the plotline of the book, but still impacted him tremendously.
As much as I loved this whole book, the last sixty or so pages were a complete downward spiral for me. Whereas the rest of the book is beautifully layered and very precise, it felt all thrown together and rushed. Stuff felt … sloppy. I hope that that was just my interpretation.
Anyways! I actually really, really enjoyed this book! (which i wasn't sure that i would) Unfortunately, I disliked the ending and that is how we typically remember books … so yeah. Knocked a couple stars down.
But yeah. I'd totally rec this to others! A great, well written, emotional contemporary. 🙂
(will say this: NOT for young readers! mature content; be advised)
⭐ ⭐ ⭐
---
Well. I'm in SUCH a contemporary kick. What's a good rec for me?? Please, i Need this. Anyways. Are any of you a Silvera fan? Do you love this book? Hate it? Lettuce chat.