Hey guys and gals! Hope you all are in good health! (unless you want a day off from school or work … than congrats on your sickness!)
Today's review is that of a book that was HIGHLY anticipated for me! (sadly, the book hasn't been mega hyped – but we shall change that!) The Boy Who Steals Houses by CG Drews!
I absolutely adored A Thousand Perfect Notes and wasn't sure if this one would live up to it … but oml, it absolutely did!!
Now I won't completely gush right here … you'll just have to read my review and find out… 😉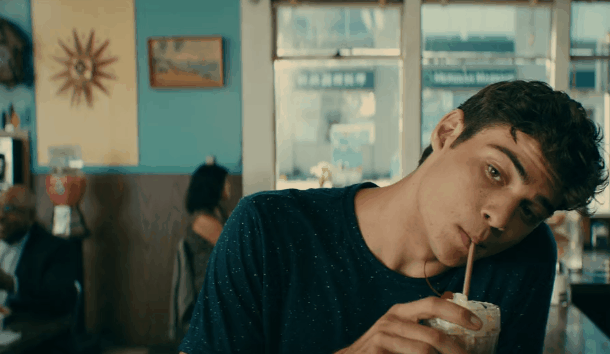 *note: this post was written in procrastination for a test … so be warned of craziness
---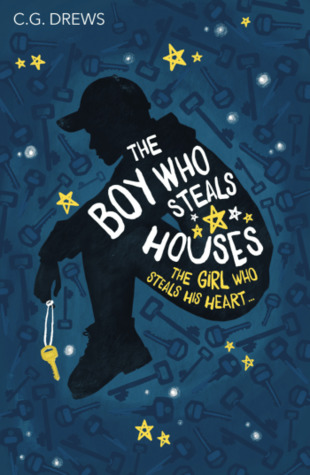 ---
Likes:
I thought that A Thousand Perfect Notes was absolutely fabulous … I was very concerned as to how Cait could top that. BUT GUYS. She did it again. (sorry, brittany spears is in my head 😉 )
This book felt like coming home; reconnecting with an old friend; a perfect summer's day. IT JUST GAVE ALL THE FEELS. I felt like I could breathe deeply and relax while reading (except for all the drama/action going on). I just love love loved the feelings/vibes that it gave off.
Sam and Moxie are just the cutest. They compliment and round each other out; their romance is slow; and they are also Adorable Friends.
THE DE LAINEYS FOR LIFE, BRO. THESE HOOLIGANS ARE MY FAVES.
---
Characters:
Sam. I love sweet, sweet, tortured Sam. His character, to me, was so realistic. So real. He wants to protect Avery (his brother), but gets annoyed with him. He goes ballistic, sometimes, and feels extremely guilty. He was dimensional. His wants and desires and fears were painted clearly across the pages. Sam will instantly still your heart. (haha, see what I did there?)
Avery was another character that was real. He is autistic. I can't entirely say how accurate his rep was, but imo, it was a very good one. He fit with autistics that I've known, while still having individuality. Something else I liked about his character: the autism didn't define him as a character, nor did Cait define him as such to us. First and foremost, he was Sam's brother. Than he was autistic. I loved it.
I LOVED THE DE LAINEYS. I am currently in a family of six (number two – all of us are still at home), and I can relate, man. The craziness that goes on. Chaos. Fighting over chores. The sibling banter (which was FANTASTIC) felt spot-on, and not the tinny kind of stuff that we are usually served. Jack was probs my favorite, though I absolutely loved Moxie, too.
---
Writing/Plot:
I've said it before, and I'll say it again: I FRIKKIN LOVE CAIT'S WRITING. It's comforting and easy to slip into. You don't even feel like you're reading – the words just leap off the pages. But it is also charged with emotion and really rams you in the gut with all the feels. Love.
We follow Sam around as he follows his moral/personal growth journey, getting occasional flashbacks to build up, well, everything. Everything feels so natural and smooth. Being flung along as Sam's life flings him along.
And the book is also funny, so.
IT'S BEAUTIFUL, FOLKS.
---
Dislikes:
This is a very strong pet peeve of mine, but: when a characters has a Big, Bad Event that happened to them and they Must Not Think About It. IT DRIVES ME CRAZY. I know that it's suppose to build suspense … but I just cannot.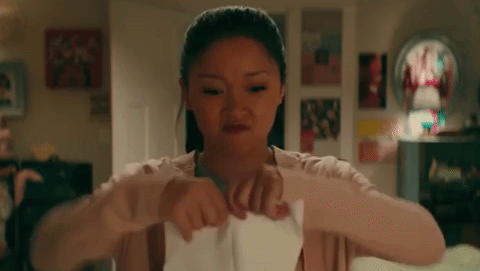 Some moments about the book did feel unrealistic. I don't want to spoil too much for you, because they are specific to, well, specific moments VERY important to the plot … but sometimes things felt a little too convenient (just at specific moments – def not the whole book).
---
Other/Summary:
TBWSH is an absolute must-read. The feeling is just … one … that I can't even begin to describe. It makes me happy at heartbroken all at once.
The De Laineys are absolutely beautiful. I feel in love with each and every one of them. Sam is a beautiful, broken, lovely mess. Avery brings out my Big Sister mode and I am just heartbroken over him.
I was skeptical that something could outdo A Thousand Perfect Notes, but TBWSH absolutely and definitely did that.
I cannot recommend it enough. Please read. ❤
⭐ ⭐ ⭐ ⭐
---
Have you guys read this yet? Have you fallen in love with ATPN? Who's an author that you feel their books keep (impossibly) getting better and better? Are you a procrastinator? (hehe, I am) Let us discuss all the things!