I'm sure that you've all heard of Romanov. It seems to have taken my part of the YA blogisphere by storm. (I'm so proud of Nadine!!) It is a historical fantasy that … obviously … retells … the Romanovs. And it has a pretty cover to boot!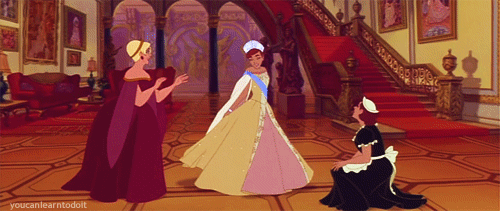 This magnificent beauty releases May 7th and I am ecstatic! That's in a month!! I cannot wait to share this masterpiece with you! (Pls preorder it: amazon, book depository)
I would like to take a minute to answer a common question that I've heard: Do Fawkes and Romanov take place in the same world?
Well yes and no. They're both historical fiction (so yes – on earth) and they are magical … but they are both stand alones.
I also got to read this on the beach while on vacay for a solid three hours and it was t h e b e s t 😍😍
---
(thanks, thomas and nelson for the arc! love you guys 😘 my opinions are all my own, etc etc)
---
Likes:
Guys. It's a historical fantasy, what's not to love?
But okay, seriously. Nastya is, like, the best. Her nickname is shvibzik, which means imp (yes, you will learn a lot of Russian while reading this). And okay, I think that shvibzik is such a good nickname for her and describes her perfectly. It is also historically accurate!! Nastya was fantastic. But don't even get me started on Zash… 😉
Back to my first point, tho, I have come to so love not only magical realism (whoop whoop!), but historical fiction with fantasy. It is fantastic.
I loved the magic! It is subtle and simple, but still being wonderous (and believable). Just perfect for this kind of story.
CAN WE JUST DISCUSS THAT COVER FOR ONE MOMENT. However pretty you think it is only, it is ten times prettier. I kid you not. And, of course, I have a paperback but I can only dream of what it would be like as a hardcover. I am SO all over this! 😍😍
---
Characters:
I already started on this … but I actually, really liked Nastya! I wasn't sure, because in Nadine's other books I didn't like Thomas (Fawkes) and only liked Parvin (Out of Time) once I reread them. And I admit, it took me a few chapters for Nastya, but I LOVED her. She's mischievous and devious and caring all in one (without being super overbearing, which I am soooo here for).
Zash. *sighs* Zash. Now sure, I had my own personal issues with him, but guys. Guys. He is so sweet and lovely and at one point he winked and I had to close the book and squeal (we were on a roadtrip – my sister can testify to this story). The thing that I really liked about him was that he was so simple. He was sweet and caring, but, like, ultra reserved. He struggles with his duty to his country (which, for him, is poorly defined) and his heart. I know that that sounds super cliche, but it's true.
(I also – which I think is super hilarious – wrote on twitter that I could only picture Zash as Kristoff after an offhand about him raising reindeer. NO REGRETS. 😂).
Alexei was also singly the most adorable and most admirable character ever. He and Nastya have the cutest relationship and understand/connect to each other in a way that none of the rest do and it is such sibling goals. HOWEVER. Alexei is strong despite his physical weakness and has a brilliant mind and strong resolution.
The parents, however, I was not a fan of. The mother was just driving me up the wall. I hated her. I also wasn't a fan of Nikolai (dad). There wasn't necessarily a specific reason, I just did not like.
I wished that the sisters could have been expanded on a little more, but I loved Maria and Ivan was adorable.
---
Writing/Plot:
The writing had to be one of the best parts of the whole book. It was a little denser than I usually like, but it really fit well with the whole historical fiction vibes. Anyways. It's intermixed with Russian words (and Nadine doesn't bog us down with lengthy descriptions of them, which I liked) and feels like you're in a whole different timeline (which you are), while still being able to relate. I'M JUST SO IMPRESSED, OKAY?
Obviously, we all know the story of the Romanovs. However, some of the more obscure details that didn't make it in the movie (haha, don't judge!) which is basically everything or that isn't apart of the brutually-murdered-thought-she-was-dead-than-wasn't-but-psych!-she's-not story, so hey! It's educational, kids! And it has magic. Pretty sure that that wasn't a part of history. And there is some made-up stuff at the end (think The Lady Janies' books).
And! And! I love how Nadine has notes at the end, separating fact from fiction (yes, I know almost all historical fic authors do this, but shhh). Love. ❤
Lastly, Nadine has always been able to write the most realistic characters. Everyone can relate to SOME part of the character, and aside from that, the characters always have day-to-day struggles that we all feel.
---
Dislikes:
Okay, this is super petty … BUT I HATE IT WHEN CHARACTERS LIE BUT CROSS THEIR FINGERS. LIKE, NO. IT DOES NOT MAKE IT OKAY. BUT LIE ALL YOU WANT. Perhaps this is because I have no difficulty lying (oops), but this is a huge pet peeve of mine.
More on a grander and more significant scale, the pacing is a bit slow/dense. Yes, it fits with the book, but it does drag. I also hate the parents. Bleh. (but when do I not?)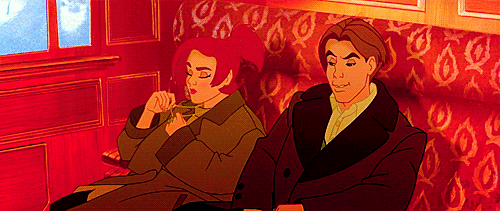 The middle/end really dragged for me. It was about the time when history was (mostly) shoved down the garbage disposal, but I was just a bit annoyed with Nastya and the plot and I was ready to strangle everyone. That was just a few chapters, though. Honestly not sure why I went through that phase.
---
Other/Summary:
Romanov is just fantastic. As my most hyped book for the year, it did not let down. I am quickly coming to love the historical fantasy genre thanks to Nadine Brandes and I CANNOT wait for more of her books, whatever they are!
It brings in all the gut wrenching heartache associated with the overly familiar tale. Nadine is able to bring in all of her Russian experience to make the book realistic and visual. To top all of that off, Nastya is snarky and a thief and, yes I'm actually saying this, it is in cannon.
Now, I'd rec this to everyone! But, I guess specifically, those who love adventure, fantasy, and historical. If you like just one of those genres … this is a great gateway drug – book. I meant book.
Please, everyone, preorder this book or request it at your library or SOMETHING. Don't miss out!
⭐ ⭐ ⭐ ⭐
---
Sup! Where are my historical fantasy homies?? Can we please fangirl over this? If you haven't read it – which you totally should – what looks most interesting about it? Finally, have any of you watched  the famous Anastasia movie? Let's chat!