Yes, the hit phenomena that was a musical. Did you know that it was made into a book? Because I certainly didn't. And yet here we both are today. (Yes, I'm talking to you.)
If you haven't gotten an opportunity to see the musical, then go to Wikipedia and read the synopsis – it'll tell you when to listen to the songs (Spotify or Youtube). You're welcome.
But back to the book! I am currently on vacay and the internet was just restored to us today, so my review is quick and sparse and to the point. Something different from normal! So please do enjoy. 🙂
---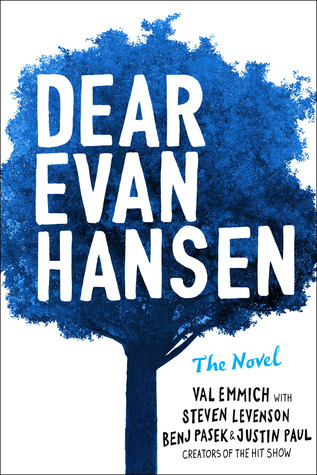 ---
Likes:
This was just fantastic. I loved the musical (Yes, I will constantly be comparing the two – my apologies), as I'm sure you all did. So of course, it was amazing. My dudes, it's a fanfiction.
I loved Connor and how he was interpreted into the story. It gave things more depth. And emotion. Aha ha. No, I'm not crying.
The ending just tore me to pieces! Some stuff was revealed and we dove deeper and I just!!! Like, guys, I'm not even joking. Misunderstandings are sucky. Beyond sucky. I just can't even describe what went through me. (I also liked that there was consequences for Evan and that everything wasn't just perfect and fantastical.)
The story was just plain fantastic. It was important and memorable and emotional.
Evan is also just a bundle of awkward and nerves and I just loved that. I mean, just read this: "I do stupid things when I'm nervous, which means I'm constantly doing stupid things." (Evan Hansen, folks)
---
Characters:
Actually – and this one surprised me – but I didn't really love Evan. I ADORED him in the musical … but I I felt a bit of a disconnect with him in this. Don't get me wrong; he was still great! And I liked Evan because of how real he felt. How relateable. All of Evan's basic needs were ones that we feel (to be love and belong) and what he does to achieve that. How he freaks out over his mistakes.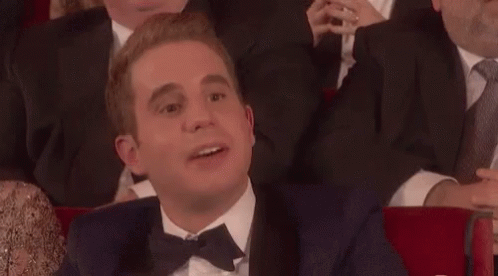 I! loved! Connor! He had maybe six in all chapters where we get his insight, but it was soooo impactful! Getting to see his story. It actually made me super emotional and I am almost cried quite a few times! Love Connor overall, too. He was actually really relateable to me (specifically) and while he wasn't entirely the "misunderstood" trope, but kind of was. Loved him.
Zoe, I could deal with less of. Even in the musical, I wasn't a fan. She was just so volatile and cynical (with reason) that I just couldn't attatch to her. Also, I don't see what Evan sees in her?? I mean, to each their own, but still…
I liked the parents. I mean, don't get me wrong – they were sucky. But aren't all parents, in their own ways?
Jared was also brilliant. A bit … brash, but overall, pretty great. Very funny; he made me lol a few times.
---
Writing/Plot:
I wasn't necessarily fond of the writing. Despite being a contemporary, the writing was rather dense and not super enveloping (to me). Still, it was okay.
The plot was just fantastic. We get Evan who gets high on actually being liked and noticed by people and the aftermath of that. We see the tragedy of Connor and, again, the aftermath of that. Relationships and their struggles – how they all aren't perfect but they're worth it. Guys! It has such a great (and not cheesy) message and I am all 😍😍 for it.
Tears, friends, tears. (More for the musical because music moves, maaaaan)
---
Dislikes:
I know, I know! I keep comparing it to the musical … but can you blame me? It is legit an adaption, a fanfiction.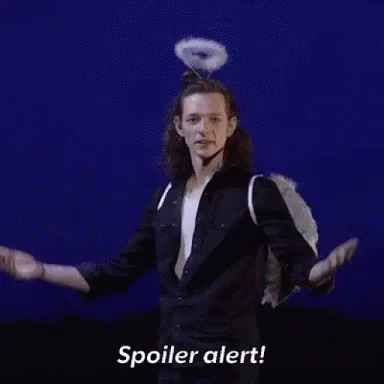 The characters I didn't like as much in the books as in the musical (funny how that works, right?) and they weren't as relateable. The writing felt a little stilted and dense. It was a little slow at times.
But overall, it really wasn't that bad.
---
Other/Summary:
Now, I have to say, I probably wouldn't like it as much if I hadn't listened to the musical. I wouldn't have been invested, I'd have to say. Now that's not discounting the book! On it's own, I still think that it was good! The characters were overall great, the plot was just brilliant and realistic, the writing wasn't too bad.
I highly recommend this! If you can't see the musical, then read this book. It is super important and amazing.
Alllll the quotes!
Loved Connor, Evan was extremely relateable. The ending was beautiful and realistic. Overall, very great. Not the best book in the world, but still great.
⭐ ⭐ ⭐
---
"I wish that everything was different. I wish that I was a part of something. I wish that anything I said mattered, to anyone. I mean, let's face it: would anybody even notice if I disappeared tomorrow?"
---
Hey guys! So I hope that you all have a fabulous week and life isn't rough on you! 🙂 BUT. Is anyone else a fan of Dear Evan Hansen?! I most certainly am! What's your favorite song? Let's chat!!!