Sup my dudes! I have a book tag comin' at ya! As you can, obviously, tell it is Beauty and the Beast (stolen from Book Loving Nut).
Now, if you don't know, I LOVE Beauty and the Beast! Both the original and the new. If you haven't seen one or both, GO WATCH THEM NOW. I GIVETH THEE PERMISSION TO RETREAT FROM THINE BLOG AND WATCHETH IT.*
Perfect! So now that you're all caught up on one (two?) of the best Disney movies ever, you may continue on with reading the tag. Love y'all. 😉
(* full disclosure: I have no idea what I just said)
---
"Oh what a guy, Gaston!" A villain you can't help but love
Jacks from Caraval. Without a doubt. That dude is just … YES.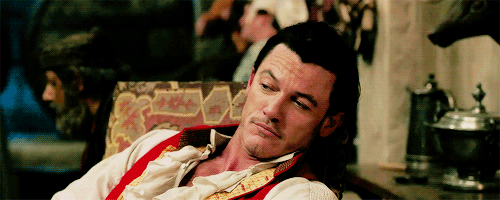 Guys. He's creepily epic and white and bloody and murders peeps all the time. How could I not love him? Plus, I love the super calculating bad guys with the cold, cold hearts. Which just about sums up Jacks.
Pls read the books and fall in love with him. Pls.
(Fun fact, I never really loved Gaston until I saw Luke Evans. Nuff said.)
---
"Here's where she meets Prince Charming" Your OTP
Um, all of them??? Lara Jean x Peter, OBVIOUSLY. Jinn x Amani are also the bread and water of life. BUT MYCROFT x RACHEL. ❤
Sooooo. I'm gonna have to go with Mycroft and Rachel (Every). BUUUUUT. Jinn x Amani are a close second (Rebel of the Sands).
---
"I want so much more than this provincial life" A character destined for greater things
This is the basic, one-size-fits-all formula for every YA book. Ever. So to shake things up, I'll go with a character that I feel like is ambitious, perhaps? Yeah, yeah. Let's go with that.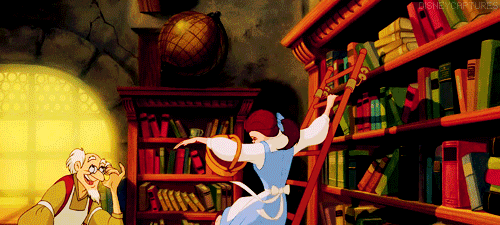 Tella (Caraval). That girl be seductive. Ambitious, yeah. Yeah. That's what I meant. Lol. She's gonna GO PLACES, my man. I mean, she already has. But I tell ya, if someone was going to turn into an evil queen who actively devours hearts, it'll be her.
---
"Be our guest!" A book that made you hungry
Aha ha. As if THIS is a question. To All the Boys I've Loved Before, easy. Not only is it cholk full of food, but LARA JEAN BAKES IT. Now I don't know if y'all know this about me … but I love to bake. So this is, like, the ultimate foodie fiction.
I kid you not, every time that I binge this trilogy (and it's happened numerous times) I bake cookies. Which turn out fabulously, thankyouverymuch.
---
"Beauty and the Beast" Opposites attract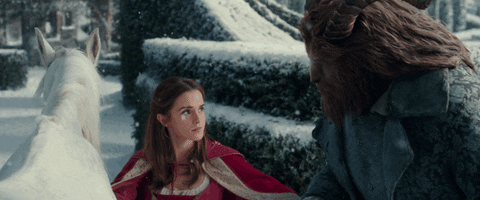 I held back from using Lara Jean and Peter for my favorite OTP so that I could put them here! So proud of me *pats self on the back*
If you don't know (which you should because you totally should have read To All the Boys before!), Lara Jean is like the soft, squishy homebody of a cinnamon roll who just wants to eternally bake cookies and snuggle her sisters. PETER, however, is a popular jock who is kinda a jerk and loud and bold and beautiful. They are absolutely adorbs together. As well as being opposite, because obviously.
---
"But there's something in him that I simply didn't see" A character who is more than they appear
I'm actually gonna go with someone who I hadn't initially thought of. Eli Ever from Vicious. Or more rather, Vengeful. We see some more, deeper layers of Eli (though I'm still not a fan of the little dude).
In the first book, Eli is just the cold, calculating psychopath. However, in Vengeful we get to see his "origin" which gives more to his character.
---
"I was innocent and certain, now I'm wiser but unsure" A book that changed you in some way.
Haha, actually I'm going to go with two books for this one. Forgive Me, Leonard Peacock (I promise there's a review coming soon!) and All the Bright Places.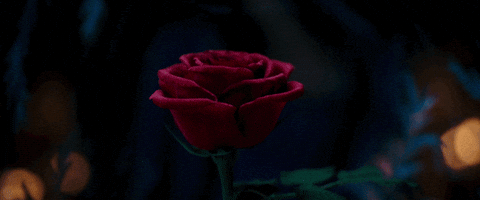 Now, if you've either read both books or know a lot about them, you'll know that they have some strong similarities: both are about depression and suicide.
These books just … really resonated with me. Have haunted me. Leonard really showed me the lows of human emotion and how just a little kindness can, quite literally, save lives. All the Bright Places inspired me to go and do. Finch – through all of his struggles – really inspired me to really live in the moment and to experience.
---
"Kill the Beast!" A book you picked up because of hype
Allllll the books.
---
"I'll never shake away the pain" A book or moment that always makes you cry
Voyage of the Dawn Treader. I mean guys. I ain't gonna lie – just looking at the cover makes me tear up. So, yeah, I think it's safe to say that I cry reading it. Ever. single. time.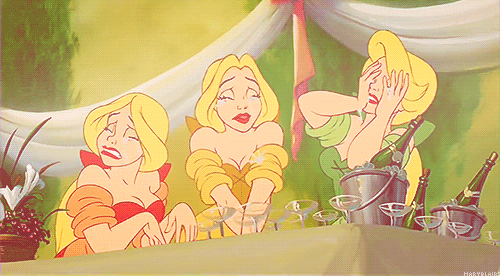 (Some honorable mentions: To All the Boys I've Loved Before, Peter Pan, All the Bright Places)
((Of course, this is ASSUMING that I cry at books … which I extremely, rarely do. No joke))
---
"How does a moment last forever" A book that you've loved since you were little
Ella Enchanted. my dudes. All the nostalgia in this single little book.
Now I understand, this book is one that is best enjoyed at a young and tender age of childhood. But guess what? I was at the young and tender age of childhood. I've read it so many times I can't even count. It's my comfort book. (But that's not saying that I like Ella – I've always somewhat despised her.)
---
What's your favorite song from B&tB?? Mine's Evermore (yes, I'm kinda cheesy 😉 ), but I also loved Beauty and the Beast by the beautiful Angela Lansbury (😍). Aaaanyways. If any of you do the tag, pls leave me a link so that I can read it and comment and fangirl, lmao. Let's chat!