I HAVE IT IN MY HANDS. THE BOOK IS IN MY HANDS. Guys, I have been waiting FOOOOREVER for The Dark Descent of Elizabeth Frankenstein (Kiersten White) to come out, and I read it! I actually did! Who's excited? Me.
Basically, it is a Frankenstein retelling told from the POV of Elizabeth Lavenza. Um, yeah. It's is awesome. Also! 2018 – the year that it was released – is the 200th anniversary for Frankenstein, and it was designed to be that way. How cool is that?!
Although, I'm going to be completely transparent with you guys on this one. I am not sure on my feelings regarding The Dark Descent (dun, dun, duh! It sounds so dramatic). Thus, my review may seem to be completely opposing itself, though I shall try my hardest to avoid this. But I do hope that you can try to find some sense in it!
---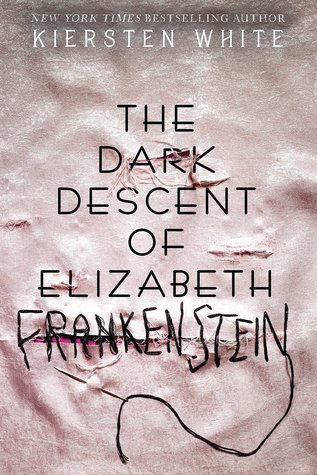 ---
Likes:
This had a different take on the original, being told from Elizabeth's perspective and all. There are multiple sociopaths (like, legit). The writing is dark and gory. Basically me = in love.
I'll admit, I didn't necessarily like Elizabeth (bummer, right?), but I LOVED how she was portrayed and her background and stuff. Much like in Here Lies Daniel Tate (the two books are strikingly similar), Elizabeth takes on the personality of whatever those around her want and/or perceive. I honestly haven't read that many characters – let alone females – who are like this. I quite enjoyed it.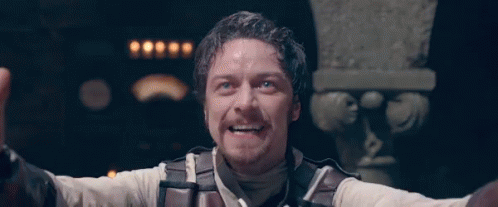 Victor was also amazing to me. I always thought like, hey, why aren't people concerned for Victor and his health? Like, he literally chops up dead people to create a new body. Um … disturbed, much? IN THIS IT IS ADDRESSED. Victor's actions are nauseating, and the other characters see that, too! He also is, like, super disturbing and creepy … def nice to see a character of him like that.
---
Characters:
As I've said, Elizabeth wasn't my favorite. While she by far isn't personality-less (despite her not having a "true" personality that we the readers can see), I just didn't like her. She was annoying to me, and while I understood her actions, I felt like her priorities were definitely skewered. By the end, though, things happened and hey! I liked her, then! Just wished that she would have been like that sooner.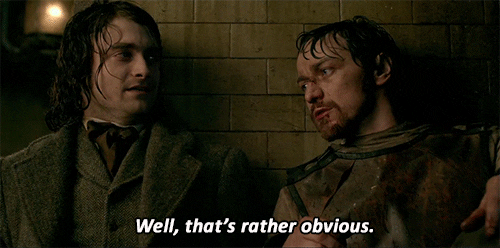 Victor. I basically already told y'all my feelings on him, but he is very disturbed and psychopathic and wants to kill people just "because he's curious." On multiple occasions he made me shiver; the way he did everything. I dunno, mate. I liked his character because he was so obviously … messed up.
I didn't love Justine, either. She's very flighty and nervous and overall I just was not a fan. Mary, however, was pretty chill. (I think that her name is quite obviously a reference to Miss Mary Shelley, so applause for that.) She still got on my nerves a little, but she was a pretty awesome kick-butt character. Henry is also the most precious thing to have ever walked this earth and that is final.
---
Writing/Plot:
The plot was largely fueled by Elizabeth seeking Victor and his affections, as is the only way to maintain her semi-posh life. This was very interesting because, well, Victor is a sociopath. She spent almost the entire book chasing Victor around, which was actually much more interesting then it sounds.
There were also some plot twists that I was expecting but WOW. OH HOLY SMOKES. WOW. WHAT JUST HAPPENED. I AM IN SHOCK. Very good. Very good.
We experience a lot of flashbacks through Elizabeth, going back to mainly her childhood. There aren't many of these (which I am somewhat disappointed about). I know that many peeps don't like flashbacks, but this was done well and I feel like it added to the story, letting us in on little secrets with Elizabeth and trying to figure out everything. I am a fan.
---
Dislikes:
Was not a fan of many of the characters, including the narrator. So. That's a bit of a bummer.
I also wished that the book was longer and more time was spent with Victor. At times, it was very hard to tell that it was even a Frankenstein retelling (which isn't always bad, but in this case I just wish that it was a lil bit more). It was also kind of slow at times … which wasn't really what I had expected? Borderline boring.
On that note, it definitely wasn't what I had expected. I had high hopes for this book (which is always dangerous). I waited a year for this book to be published – I rarely hear of books until a series is already, like, four books in – and then had to wait 1 1/2 months for my library to get it. I'm not very patient. So the expectations were high. And … it sort of fell flat? It also exceeded my expectations where I hadn't thought that I would, but it ended up being something ENTIRELY different then I had anticipated.
(also the cover is a lot shinier and not as creepy irl. this is purely superficial, but eh. i guess that i'm a superficial reader, haha.)
---
Other/Summary:
So in conclusion, I just didn't merge as one with this book like I had hoped. STILL, I enjoyed it and it was a great Frankenstein retelling! Definitely bringing something new.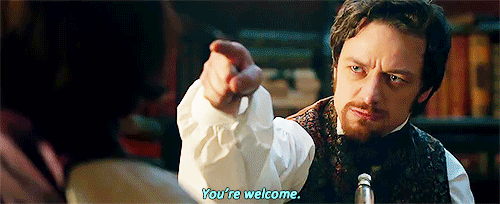 As far as violence … there really wasn't much (I'm not crying, you are!), but disturbing topics, I guess. Severed limbs and removed organs and the like. Tons of sociopaths and trekking across the country.
Still, if you want a darker retelling of Frankenstein, then go for this one! It wasn't necessarily for me, but maybe it will be for you!!!
⭐ ⭐ ⭐
---
What are some of your favorite retellings – movie or book or otherwise??? As of when I'm writing this, I just watched Victor Frankenstein (Daniel Radcliffe, James McAvoy) for the first time and I am in love. 😍😍 Happy New Year!!! If you read this – or have read Kiersten White's other books – then lettuce discuss!!!