Hey guys! So as you can see, I'm doing a tag today! I don't usually do a whole bunch of tags, but they're super fun!
Today's is Disney Princesses, rounding up thirteen of them. I stole the tag from Simi, if you want to check out her post. But I'm sure that you all must be wondering – who is my fav Disney Princess?? It is definitely Belle.
I use to be Aurora (because she's pink) and Jasmine, because, well, Aladdin, guys. Now it's Belle. And I don't care what people say about the new movie; I loved it.
(My favorite overall Disney movies are Brother Bear and The Sword in the Stone. Fav princess movies are Beauty and the Beast – new and old – and Aladdin.)
Back to the post! Please read and enjoy and fangirl over all things Disney and Princesses. XD
---
1) Snow White (favourite debut book)
I actually wrote a whole post on this! (read it, ahem, right here).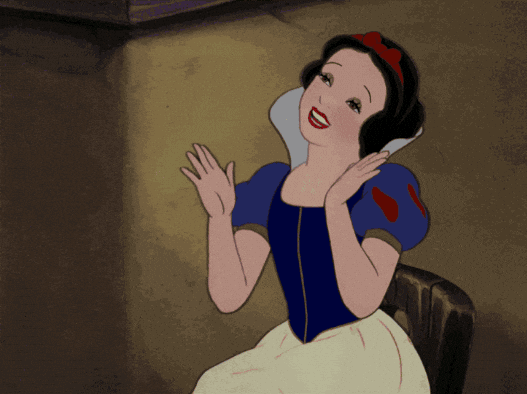 TBH, I think that I have to go with Caraval by Stephanie Garber for this one. It is REALLY a tough choice, but I adore the series so so so much and the book is ABSOLUTELY beautiful. but again, I have a hard time choosing and that is why I made a post. So there.
---
2) Cinderella (surprisingly a gem)
This is another hard one, but I think that I'll have to go with the book I'm currently reading, Blank Mastermind by Rosey Mucklestone. Not because I'm surprised, but because MORE PEOPLE NEED TO KNOW ABOUT IT.
Blank Mastermind comes out on 12/13 and y'all should read it. This book needs more rep. It is completely hilarious and creative and, um, hello, I want my own Wolfgang, thankyouverymuch.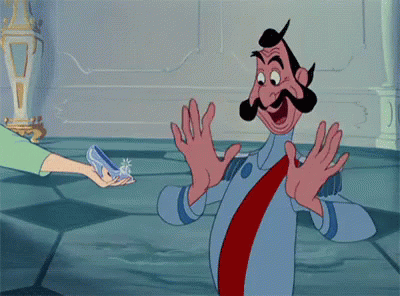 ---
3) Sleeping Beauty (couldn't hold your attention)
White as Silence, Red as Song by Alessandro D'Avenia for sure. The book was a complete bore and I struggled through it. Nothing happened and the main character – Leo – was completely boring.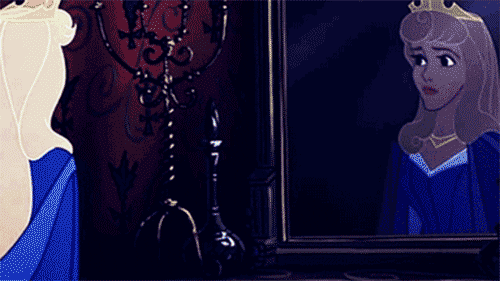 As a second one for this, though, is probably Dagger's Sleep by Tricia Mingerink. Not because I didn't like it (I did), I just had a hard time reading it.
---
4) Ariel (water setting)
I read The Little Mermaid by Hans Christian Anderson this year as research for my retelling (which you can read right here…), though it is, like, ten pages and doesn't exactly "qualify" as a book. Plus, it is straight-up Ariel. So…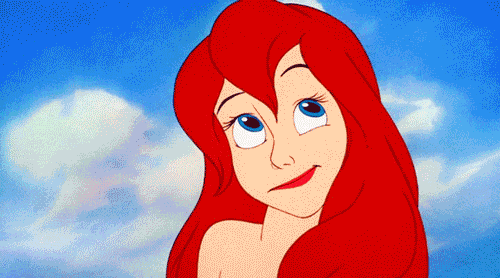 I'm gonna go with Eleanor by Jason Gurley. The book doesn't exactly take place in water, but one of the covers is water, and the sea is a big part of the book. So there. Do not question me, I know all. In this matter. Ahem.
(Eleanor also has red hair, so… 😉 )
---
5) Belle (features a bookworm)
Lara Jean from To All the Boys I've Loved Before by Jenny Han.
LJ doesn't read a whole ton in the books (and even less in the movies), but we definitely know that she loves to read! And while she is a romantic fan, I am a diehard fantasy nerd, so not quite the same. BUT. Bookworms are bookworms nonetheless, right??
---
6) Jasmine (unlikely love story between two characters or you and book)
I'm gonna have to go with Legendary by Stephanie Garber. I know, I know. If you've read my review for this book then you know just how much I loved it and you may be wondering why this book qualifies for this section.
WELL, LEMME TELL YA. 1) There is an "unlikely" love story in this between Tella and her mystery lover(s). 2) I thought that I would hate it. Yes, I hear you all gasping. Let me explain.
When this book came out (which I had SUPER ANXIOUSLY waited for), I was psyched. But I kept seeing how everyone was gushing over it and proclaiming their love and saying that it was even better than the first. I was pretty skeptical and I also hate all things popular, so I went in thinking that I would hate it.
I didn't. I loved it.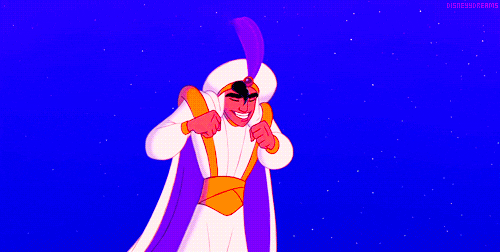 It's a good book.
---
7) Pocahontas (based on a true story)
For this I chose The Boy Who was Raised as a Dog by Bruce D. Perry. It is actually based on, like, twenty true stories, so go me. 👌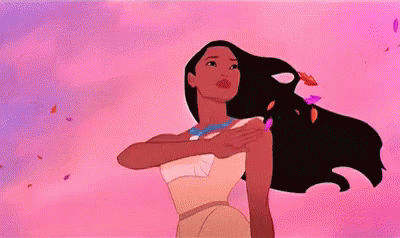 I saw that my mom had this book and thought that I would try it out, because hey! It looked interesting. It took me for-ev-er to read (as is w/ all non-fic books and me), but I loved it. It's on abnormal psych in childhood and how the doctor (Bruce D. Perry) walked through the scenario. It is just yas. Loved it.
---
8) Mulan (fierce heroine)
Amani from Rebel of the Sands (Alwyn Hamilton) for sure. She is total kick-butt and fierce and sassy and oml, I love her so freaking much.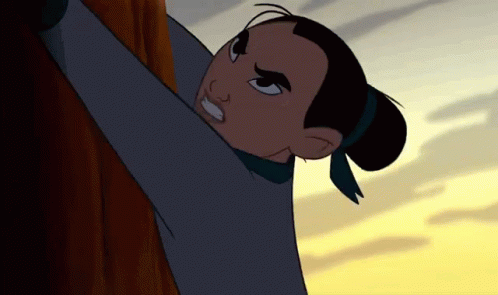 She doesn't take anyone's nonsense and DOMINATES the book. I love her. ❤ Good book. Go read.
---
9) Tiana (a diverse book)
Starfish (Akemi Dawn Bowman). It mainly deals with racism and anxiety, but has some other things sprinkled in and about it. Loved how it dealt with anxiety, like, guys. A++
The racism parts, tho. THEY JUST BROKE MY HEART. LIKE, CAN EVERY ONE JUST LEAVE KIKO ALONE? PLEASE? It was heartbreaking. </3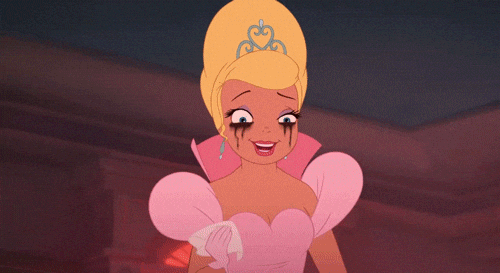 ---
10) Rapunzel (a really long book)
Ahahahaha. I've read multiple long books this year (Way of Kings and I'm currently reading the second book, Words of Radiance), but one has to take the cake. By a lot.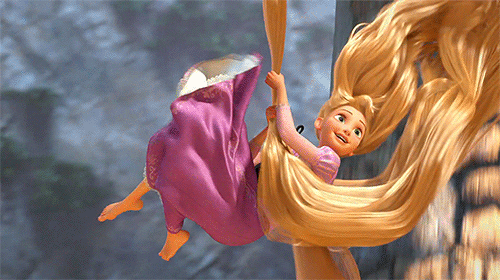 The book, or web serial, is Worm by Wildbow.
My dudes, this book is 6k+ pages, I think. It is a monster. I'm about 75% through this book and it is completely fabulous and can maintain my attention for that long (though sometimes it is by just barely).
---
11) Merida (no love story)
Lol. Do these even exist? (I was tempted to put up a non-fic for this one, haha.)
For this section I'm gonna choose A Darker Shade of Magic by V.E. Schwab. I know, I know, I know. Later on there's romance, and there is a singular kiss, though it really isn't a romantic one.
I JUST HAD TO PUT A SCHWAB BOOK UP HERE, OKAY? Still. First book = little to no romance. It counts.
(Ooh, another one is Blank Mastermind again. NO. ROMANCE. Like, none! Plus the book is fabulous.
Spoilers, I just finished the book.
Spoilers, I'm adding this after I already posted the post, lol.)
---
12) Anna & Elsa (winter setting)
I certainly hope that it is winter in Greenglass House by Kate Milford. There are numerous blizzards and heater-shortages and overall just super freezing peoples. ---
13) Moana (features a long journey)
Escaping from Houdini (Kerri Maniscalco). They travel from England to America, so I certainly hope that this counts as a long journey.
Except … there really isn't much "journeying," ya know? Like, they travel all that way, but it really doesn't feel like it… (I also lowkey thought that my computer wouldn't accept "journeying" as a word, because it just looks wrong?? But apparently not???)
---
Anyone else wanna pick up the torch for this tag and do it? It's actually pretty fun and for some of them I had a hard time picking any books! If you do it – pls link me to it! I'd love to read it! Now … who's YOUR fav Disney princess? Mine is definitely Belle!!! 📚📚