Good morning (or whatever)! I hope that you've all had a good start to your week!
Anyways. I'm sure that many of you can relate to this statement: you grew up with Peter Pan. Whether you watched the movies (Disney or otherwise), watched the Tinker Bells, you read the books, you played pretend/quoted. Etc.
I, tbh, didn't read the book until my sophmore year of high school, and I didn't watch the Disney versions often … but I watched the 2003 movie religiously, along with the 1991 version, Hook. And don't even get me STARTED with my Tinkerbell obsession. *coughs* But yeah, many of us are obsessed with the cocky little child.
Tiger Lily, a Peter Pan retelling, quite rekindled that love of mine for Peter Pan. And I just can't get enough! But back to the book. Tiger Lily is written by Jodi Lynn Anderson and is just gorgeous. Like, I can't.
---
---
Likes:
The whole book is sad. It is written sad: you know that the romance is doomed, and you watch Neverland – in its own little way – crash and burn. If you've stuck around my blog long enough, you'll know that I love these kinds of books.
It took a different spin on everything. The magic was taken out (oof, that sounds depressing) … and it was one of the best decisions. The lost boys can't fly. Mermaids are only there thanks to the theory of evolution. No one can come to Neverland because of tides/stuff. But that all just added to its charm.
Also, the characters had their own personalities. Peter Pan was less psychopathic and more clueless teen boy. Tiger Lily actually HAD a personality (she was only mentioned, like, thrice in the original). Tink isn't so much a brat as a lovesick girl. Smee is an empathetic killer. And I don't even know what's going on with Hook.
And hey! Direct tie-ins to the book! (Like when Peter saved Tiger Lily from the rock.)
---
Characters:
Tink is neither like the Disney character nor the classic Peter Pan one. She is her own, semi-fleshed out character. We don't actually get a lot of her, just a few comments, but yet I felt like I could connect with her. I really liked her. But mainly throughout the book I forgot that she existed. Oops.
Tiger Lily is really the main character. I'll admit, I didn't personally love her nor connected with her … but I could really appreciate her. I liked her interactions with others, and I somehow managed to enjoy her. Despite not relating with her.
OH MY LOVE, PETER. I have always loved Peter Pan (and any character named Peter, really) and this incarnation was no exception. He isn't the psychopathic little seven year old jerk like in the original, rather he's a sweet teenage boy with a short attention span who can turn dark at a moment's notice. Needless to say, he was a fav.
Tik Tok was completely awesome and I loved him. Giant needs to burn at the stake. All of the lost boys are 101% adorable. I hate Wendy – she can burn, too. Smee was actually sort of complex? Phillip can just be thrown to the mermaids.
---
Writing/Plot:
I just LOVE Ms Anderson's writing. It is very haunted and sad and I just am in love. 😍😍 (I'm not sure if she always writes like this … but in her other book, Midnight at the Electric, it definitely was.)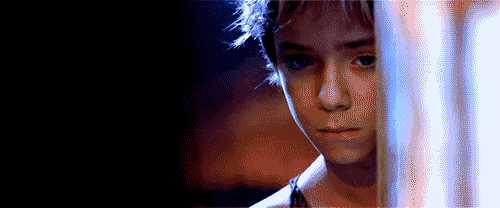 As I've already said, it was narrated by Tink which just added a whole different level to it. Tink is very much unlike the Disney character, and only slightly resembling the classical Tink, but I still loved her and what she brought. Ms Anderson also explained this in the first chapter of the book, but fairies can sense human emotions, so it's almost as if we get a dual narration – in the first and the third.
For those of you who haven't read Peter Pan, I'll spoil it for you. Wendy and Peter (sort of) end up together. So the whole book you have this sinking feeling of knowing that there is no way that Tiger Lily and Peter Pan will end up together … and yet they try so hard. I loved it.
---
Dislikes:
I HATED how Tik Tok was treated. He dresses/acts like a woman, and the whole village finds him weird … but all of the Englanders were SO AWFUL TO HIM. And I just?? It made me so sad.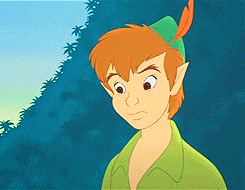 Wish that there was a bit more of Tink. And Pine Sap. Those two I would have loved to have more of. And Moon Eye. She was cool, too.
It could have maybe been a bit longer? Stretched everything out a bit, I guess. Add some more "meat" to the story. It was definitely driven mainly by Tiger Lily and Peter.
I didn't like Tiger Lily and Peter together. *ducks from flying tomatoes* I know, I know. But I just felt like their personalities didn't work (which was pointed out in the book, thank the lord), which almost made the book even more sad.
---
Other/Summary:
AHHH, THIS BOOK IS SO GOOD. It is very tragic, but even if you're not into those kinds of books, you should still read it! You don't have to read Peter Pan first to enjoy this! I read Tiger Lily first (though I quickly read Peter Pan because I was obsessed).
It is a very good retelling – one of my favorite retellings of ever. The romance was tragic, but still good. Not super violent (unfortunately) and actually pretty clean.
I HIGHLY RECOMMEND THIS, OMG. GO READ IT RIGHT NOW.
And before you go, I'll leave you with one of my favorite Peter Pan quotes (which is ironically placed):
"Never say goodbye because goodbye means going away and going away means forgetting."

~ J.M. Barrie, Peter Pan
⭐ ⭐ ⭐ ⭐
---
This song is perfect for Tiger Lily (the character):
---
Okay, guys, before I cry over my love of Peter Pan … who also adores him??? Which was your favorite adaptation (movie or book)? Have you read Tiger Lily and WHAT IS YOUR FAVORITE TRAGIC BOOK??? Letssssss discuss!