Hey guys! So glad that you could all join me today!
In this discussion post we are, well, discussing Fantasies that I Think Need More Attention (or reputation). Some of them are more well known but I just wanted to discuss them/have even more people adore them, and some of them are "hidden gems."
Aaaaand what is this?? A Friday? And I'm posting?
Lol. During the month of November I am trying a new posting schedule: Reviews on Tuesdays and Bookish Posts on Fridays. I'd love your feedback on this new schedule!!!
Now let's continuing on with the FANTASYYYYYY.
---
Alwyn Hamilton
Like, guys, I can't tell you HOW MUCH I love these books!! Which really surprises me because I thought that I would hate it. But no!
So you know how in PJO the gods sleep around with everyone, multiplying their descendants? Okay. Rebel of the Sands is like that, but it takes place in the desert and there is lotsa magic and SOOOO MUUUUCH SASS. And it is for older peeps. And, um, a little better in some ways???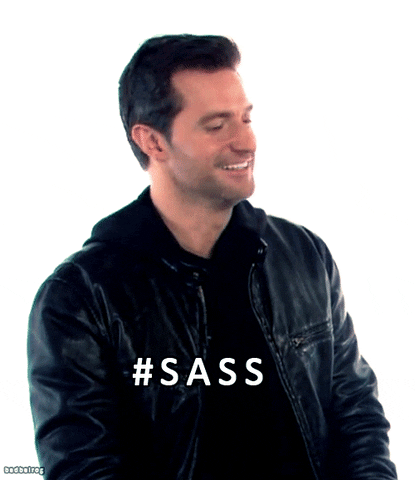 I love.
100% recommend.
---
Jason Gurley
Haha, so I know that I've talked about this before, but Eleanor is very weird and inconclusive and good. It really doesn't fall into the category of a "normal" fantasy book (or at least the fantasies that I read) and it almost slips in with the sci-fi books. BUT GUYS.
It has world travel. Time travel. Thought-provoking themes. Beautiful, haunting writing. A boy named Jack. WHAT ELSE COULD YOU POSSIBLY NEED???
I've only met one person who has read this (online and IRL) and that is because she is my friend and I (100% serious) shoved it in her hands and told her that if she didn't read it, we were no long friends.
The only person that has read it.
So I think that more of you should read it!! I love it and that should be enough for you.
---
A.G. Howard
Okay, okay. I feel like these books are decently know. But, like, not enough imo (which is correct).
They're a retelling/spin-off of Alice in Wonderland and the main girl is named Alyssa (gee, wonder why I like the books…) and is full of gothic, magic weirdness.
Guys, reeeeead them!!! They're good!!! Lots of fun lil' quips and a love triangle that …. I actually enjoy?
It's just a yes yes yes.
---
Stephanie Garber
I KNOW. EVERYBODY KNOWS ABOUT THESE BOOKS. But I still put them on the list because #rebel . And everyone should know abut these books. They are my fav.
Caraval – book one – is about two girls trying to get away from a less-than-nice situation and going to a MAAAAGICAL CAAAARNIVAL. It is written beautifully and everything is amazing and omg I need to rereread them right now.
Legendary is book two and is narrated by the little sister (who I hated and now I love). It is so good. She is Slytherin and is running from love, but haha, honey. It ain't happenin'. More magic and pretty dresses and writing so beautiful it feels like I'm dying in melted chocolate.
---
Naomi Novik
So. Why is this book on the list?? I rated it only two stars?? Yeeeeah, well I am an indecisive cucumber. Recently I can't stop thinking about this book and I really want to reread it and why did I give it TWO STARS?
It is another retelling, though this one is of some obscure fairytale, but it is similar to Beauty and the Beast, so we'll go with that. (It actually REALLY made me think of Belle and Rumple from Once Upon a Time.)
I think that more people should know about this book because it's, like, different? Maybe? And I really just wanted to put it on this list (hey, I needed another title! 😛 ). ANOTHER BOOK THAT I NEED TO REREAD RIGHT THIS SECOND.
---
Have you read any of these "obscure" books?? What are some fantasies that you think need more publicity and/or I should read? I don't have time to read more books right now, so recs are obviously welcome! But seriously. Lettuce discuss all things fantasy (and tell me what you think of the new schedule!)!!