Finishing us off with the whole month of Spookiness (*cough cough* October *cough cough* (*cough cough* spookiness sounded better in my head *cough cough*) is my review of My Plain Jane!
… no I don't have a cold, why? 😉
(i actually do)
And for those of you who don't know, My Plain Jane is apart of The Lady Janies trilogy by, well, the Janies. (Cynthia Hand, Jodi Meadows, Brodi Ashton) It is a retelling of Jane Eyre. which I have not read.
As I'm sure you're asking (we all know you are), no, you don't have to read the first book to read this one. Like, at all. They're complete stand alones. (though you might get some more chuckles if you read the first before the second) Still.
Why, though, is this book the last of our October posts? Well, I'll answer that for you! Not only is this a Jane Eyre retelling, it features GHOSTS. Ya, you heard me right.
Please do enjoy the review. Like, comment, sending me a howler, whatevs. 😛
---
---
Likes:
Ahhh, to delve back into the Lady Janies' humor. 🙂
I'll admit, I haven't read Jane Eyre. Oops. But anyways, yeah. I wiki'd the book, so I now consider myself an expert. 😉
Well, I really liked the whole setting. It was … whatever era. (Victorian?? We've already proven I'm bad with time periods.) (to be fair, I read My Plain Jane, Fawkes, and Every Word – three different decades – in one weekend, so excuse me if it is hard to keep track)
Also, this book REEEALLY made me think of a grown-up version of Jonathan Stroud's Lockwood & Co., so, um, yes. The whole ghost system + humor. If you like one, you may like the other. No guarantees.
---
Characters:
I'll admit … I wasn't particularly fond of any of the characters? I mean, I enjoyed Mr. Blackwood and the assistant (I can't remember his name…) but I just COULD NOT STAND Charlotte and Jane. Which, unfortunately, is 2/3 of the narration. Fun.
+Jane's bestie was SUUUUUPER annoying as well.
Basically I liked no one. Except for the two people.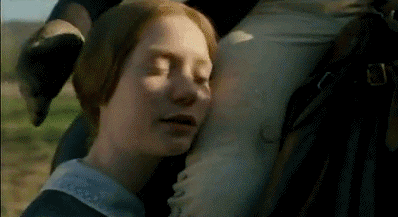 Honestly, tho, I wasn't sure what to make of Mr. Rochester??? Like, I liked him at first. But then … things just got weird. (Pretty sure those fans of the Original Book may agree) So then maybe not. Just the ending. Meh.
---
Writing/Plot:
As with the first book (which I'm just beginning to realize that I never actually reviewed), the humor is unBEARable. Okay. That actually had nothing to do with the book(s). I will now go and hide in the corner in shame.
But really! The humor is great! Tons of pop culture references that were like … wait … did that really just happen? (e.g. Harry Potter, My Lady Jane) It got quite a few chuckles from me. The writing is really witty (unfortunately, not as much as the first
). Love it.
The plot bored me a little, though? I mean, sure. I didn't read Jane Eyre. But nothing really captivated me/kept me in suspense/wanting more.
---
Dislikes:
EVERY. SINGLE. CHARACTER. but actually not every. single. character.
Sometimes I felt like the references were taken too far? Like, the humor/writing is very modern, but somehow mentioning Spiderman just broke the mood of the book.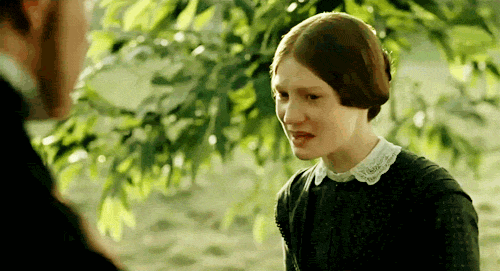 (disclosure: i don't think that spiderman was actually mentioned)
I disliked the ending. How everything was resolved, etc., etc. (including predictability)
And overall, I just didn't love it. Not the story, characters, nuthin'. (translation: nothing really kept me hooked or "engaged")
---
Other/Summary:
Most people loved this book! And as you can see, my dislikes list is actually very small … so do go and give it a try! Remember, you don't have to read My Lady Jane or Jane Eyre.
If paranormal/ghost-y activity bothers you, than, my friend, you are wrong. But in all seriousness! I wouldn't recommend this book to you, because, you know, ghosts…
Anyways. Yeah. Humor is great. Fun with ghosts. Just didn't love the characters or, well, story.
⭐ ⭐ ⭐
---
So, guys, how has your October gone? What is your favorite paranormal beastie (vampire, werewolf, ghosts, etc.)???? HAVE YOU READ THE LADY JANIESSSS?!?! Have a happy Halloween!!! And, as always, comment below and we can chat!