Yes. Prom on hallucinogens. (that is drugs that make you see things, btw) I can't tell you have perfectly that describes Unhinged. I love it.
Unhinged is the second book in the Splintered trilogy, and quite possibly my favorite of the three. And for those of you who don't know: They are written by the amazing Ms A.G. Howard, are Alice's Adventures in Wonderland retellings, kinda spooky. Aka, they are amazing. (I reviewed the first one, Splintered)
So yeah. Let's just get into it! I hope that you enjoy and read the series!! ❤ ❤
---
---
Likes:
Ahhh! Guys – lookit! MORPHEUS IS ON THE COVER. (but is it him? I still have questions and yeah) … I must admit, though, he's not as handsome as the books had painted for me? Nevertheless!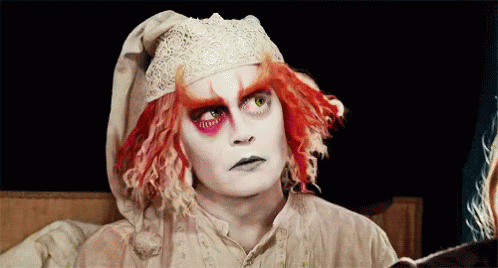 This book takes place more in the real world than Wonderland (though we still get the craziness, don't worry 😉 ). And honestly? I kind of liked that. It had a much more magical realism feel to it, which I am so here for.
Circling back to my first point, MORPHEUS. Frens, I just love him so much! ❤ ❤ ❤ We get to see some different aspects of him, especially since he's "out of his element," if there's such a thing. 😛 Quite a few (or all) of my favorite scenes revolve around him…
---
Characters:
My feelings are still the same regarding Alyssa. We share a name, and that's about it. Like, I don't dislike her, which is something. I just get kind of annoyed with her. (Reading through the trilogy a second time, I actually discovered that I sort of enjoyed her.) Mainly I just get annoyed with how flippantly she goes between Morpheus and Jeb. I mean, girl, I understand where you're coming from, but still. No.
MORPHEUS, MY LOVE. Guys. He has some kind of accent ( I honestly don't remember which kind, tho?? Who am I???) and is super cocky and arrogant and manipulative… Okay. So lots of negative qualities. But it works for him. He also has a big heart that he tries to hide so much (I see you, squishy little Morpheus) and I just love it. But yeah. Despite him being on the cover, he really isn't in it all that much. Sadness.
Jeb. Him. I think that I might hate him the most in this book. (Again, reading through them a second time, I like him a little better. But still.) He's so manipulative. And you know what? I get it. He had a sucky childhood. But he controls alyssa so much and doesn't see it as a problem.
He did have some of his high points, though.
And thus begins my dislike of her Father.
I also REALLY hate Alison (Alyssa's mom). I just … I cannot stand her. Not one bit. OFF WITH HER HEAD. (But I do like Rabid White. He's so cute!)
---
Writing/Plot:
eeek! I love A.G. Howard's writing! Just how she's constructed this whole world – similar to Lewis Carroll's and Tim Burton's but has made it completely her own. The writing is beautiful and descriptive, but still give you just enough wiggle room to tailor everything with your own imagination. I just love it so!
---
Dislikes:
Yeah. I really hate Alison. Enough that she's made herself a spot in the dislike column. I really can't get over how much I dislike her.
Jeb just frustrates me.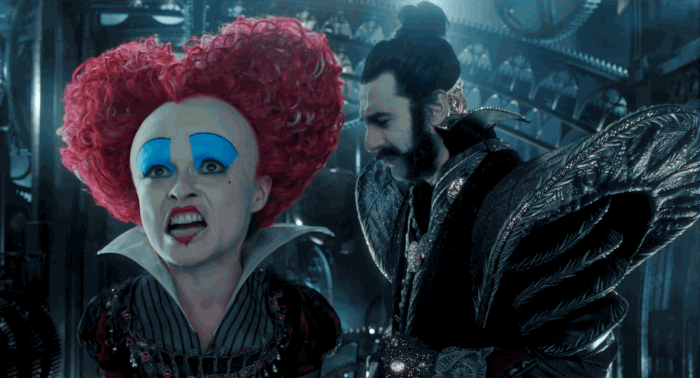 And I have to say that a major "flaw" to this book is that iiiit iiiis soooo sloooow. We have action! And battle scenes! And romance! And yet! And yet. It drags a lot. (Would've loved a tad more Wonderland, too.)
---
Other:
Mwahahahahaahhahahaha! There's a cliff-hanger!
I hate it.
Yeah. I love it. maybe my favorite in the trilogy? But then again, I say that about each of them, lol.
I will say, though, that these books aren't for everyone. They're kind of … weird. And there's some love triangle in this, which is suuuper annoying (okay … maybe I like it? oh shut up! 🙂 ). But yeah. I LOVE SO MUCH, THO.
⭐ ⭐ ⭐ ⭐
---
Is there a love triangle that you actually enjoy? (Or have an Unpopular Opinion?) I'd love to know and chat! How is everyone's week going? Mine just started, but is going pretty well. See ya! 🙂