This is my TBR pile for october! Now, tbh, I'll probably not get to them all/read other books (*cough* binge harry potter *cough*) but whatever.
And for those of you who don't have/celebrate Halloween, my deepest condolences. (I have had some killer costumes … and, you know, spooky books) BUT FEAR NOT. These are equally (okay, not EQUALLY) good for just some fall reads. And if you don't have fall? I just … I just cannot. You are hopeless, mate.
(in advance, i'd like to say sorry for all of the caps. i don't know what is wrong with me, but i think that my caps lock button is glued down … ahaha)
(also, covers take you to goodreads)
---
Harry Potter and the Order of the Phoenix
Because honestly, Halloween wouldn't be Halloween without Harry Potter.
(Fun fact: last year I dressed up as a Hogwarts student complete with a green and silver striped tie and Slytherin pin and I STILL got asked if I was Hermione. And that one guy who asked if I was Harry freakin' Potter)
But yeah. And I can I let y'all in on a little secret? I've only read the first four Harry Potter books. I KNOW. HOW COULD I HAVE WATCHED THE MOVIES OR MADE IT TO HIGH SCHOOL OR CALL MYSELF A FAN WITHOUT READING ALL OF THE BOOKS. Well I just did, so watch me.
And thus, I am reading Harry Potter V.
---
City of Ghosts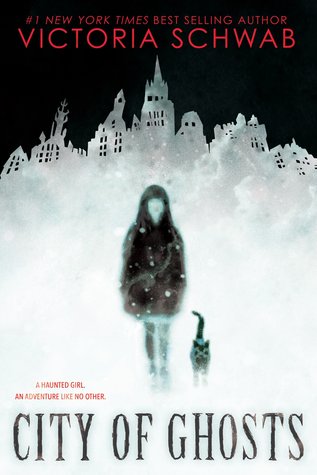 I have LOVED V.E. Schwab's Shades of Magic trilogy (because of course) and am wanting to read some of her other books. This just came out a month or so ago, and it's about GHOSTS (which I somehow misspelled the first time around?), so I think that it fits with the theme. Maybe??
But my Life Long Dream is to become a ghost and to come back and haunt my Ultra Sweet Friend for the rest of her days. I mean, friend goals, amirite?
---
The Dark Descent of Elizabeth Frankenstein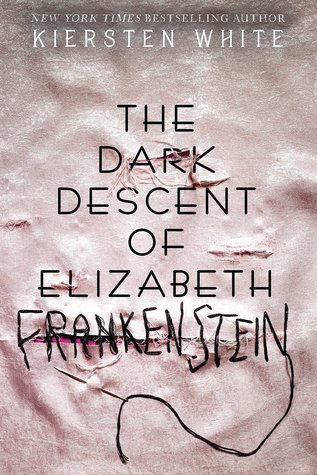 AHHHH. FRENS. This is my TOP to-read book for this YEAR. So, since it is a Frankenstein retelling, it fits with the whole Halloween vibes.
I LOVED Frankenstein (though it did take me a year to read – ack!), and have desperately wanted a retelling that is not only containing Frankenstein, but is good. (Yes, yes, I know. I am very picky.) And when This Dark Endeavor didn't quite satisfy my thirst, I found this book a couple months later. GUYS, THAT WAS, LIKE, OVER A YEAR AGO. I HAVE BEEN WAITING FOR THIS BOOK OVER A YEAR. THAT IS A VERY LONG TIME FOR ME. I AM NOT VERY PATIENT. WHY AM I YELLING?
And not only is this a Frankenstein retelling, it is a Frankenstein retelling from the POV of Elizabeth Lavenza Frankenstein. Um, yes!
---
Escaping from Houdini
So … this isn't strictly a Halloween book (seemingly unlike the first two books), but it counts, right? I say so, so it is.
But Kerri Maniscalco's writing is very gothic and haunting and the perfect read for Halloween/fall. (AND GUYS. AS I WRITE THIS, I AM ANXIOUSLY WAITING FOR THE BOOK TO BE RELEASED. JUST A FEW DAYS NOW, FOLKS)
(UPDATE. I BOUGHT IT AND IT CAME IN THE MAIL AND IT IS SO GORGEOUS AND I WANT TO READ IT RIGHT NOW. AHHHH.)
---
Tiger Lily
fyi, this is "and guest"
Jodi Lynn Anderson's book DEFINITELY demands a place on this list. Tiger Lily is a Peter Pan retelling told from the POV of, obviously, Tiger Lily. And why, you may ask, have I placed it on this list? Well let me tell you.
I don't actually know.
You see, I was compiling this list over the months of August and September, and this book kept annoyingly butting onto the screen. Like, rude. But anyways, I just decided that it MUST be on her. And it's my list, right?
Seriously, though. Maybe it's because It is a Peter Pan retelling, which is a classic, and Frankenstein is also a classic, and Frankenstein is related to Halloween. I dunno. I haven't worked out all of the details. Maybe, though, it's because the writing is freakin' haunting.
---
Riders
This book by Veronica Rossi, I, tbh, have like absolutely no idea what is about. *shrugs* but does that stop me? HAHA NO.
It seems slightly spooky.
---
Splintered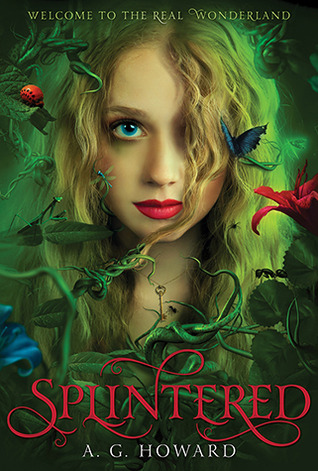 Okay, so, like. I just binged this series. (Except for the short stories because, I'm sorry, but I just couldn't get through them.) And, like, it was maybe better the second time around?
But I'm serious. It's not even been a month. The bodies haven't cooled. BUT LIKE I WANT TO READ THEM SO BADLY RIGHT NOW.
Also the theme. It fits the theme very well. Like, spooky, gothic stuff with crazy and muuuuurder? Yea.
(Disclaimer: There is actually very little muuuuurder. I am as disappointed as you.)
---
The Child Thief
Mwahahaha. This Peter Pan retelling is supposedly super dark, SO I EXPECT IT TO DELIVER.
(and yes, this is the second peter pan retelling on this list. i feel you judging)
But yas. I have it out from the library right now and all of my wee baby siblings think that it looks creepy and I think that it looks creepy and it is big and new and I ABSOLUTELY ADORE IT ALREADY. AHH. BE STILL MY BEATING HEART.
---
Aaaaand there you go! So … that was way longer than intended but *shrugs* the list held me hostage until I gave into its demands to add all of these books. 😉 BUT YAS. Are there any that you've read/are just dying to read? And the real question(s) … if you could pull off any costume, what would you do? And your favorite candy. PLEEEEEEASE. I WANT SUGAR RIGHT NOW. i need.