Hey everyone!!! How's it going? Yeah yeah, great. Now back to me. 😛 Today I am reviewing a book by Tricia Mingerink. Yeah, the TRICIA MINGERINK WHO WROTE THE BLADES OF ACKTAR SERIES. *dies*
And more than just that, I am participating in a blog tour – the first day at that – for both the Dagger's Sleep (the book) AND Dissociate by Sarah-Addison Fox. So yeah, pre-tty cool. And there are not one, not two, oh wait … yeah, there are TWO giveaways at the end of this post! So check that out!! Don't skip ahead!!!
i will find you out
This book is a non-magic fantasy gender-bent Sleeping Beauty retelling. So yeah.
Also, lol, I honestly thought that I was scheduled to post next Tuesday? So I hadn't even finished the book until, like, ten minutes ago? Yeah, no. I may have had a panic attack last night. hehehehehehe. No.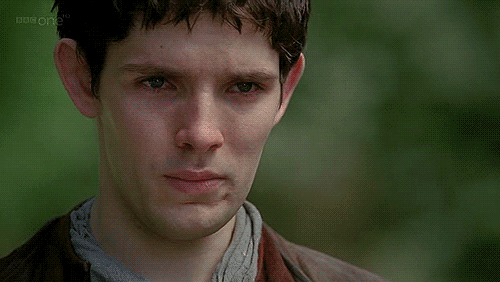 (Book covers lead to Goodreads links – so synopsiseses (?) and linkies and stuff – and author photos lead to author links.)
---
---
What I liked:
So, like, this book broke soooo many cliches. My favorite being…
THE PEOPLE WERE ACTUALLY SOMEWHAT INTELLIGENT.
Like, you know how in books they're all: "No, princess, we won't do the obviously right choice because *insert excuse here*" yeah, not here! People saw REASON and made wise choices that end up with less people dead! So that's a plus!
Also. Rosanna (love the name, btw) is super awesome. She's an outdoorsy person who still appreciates finnery (if not just for her friend, but still).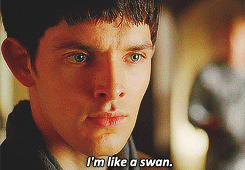 The prince was actually somewhat of an entitled brat.
Other cliches are spoilers, but STILL. I LOVE.
Plus there were Snow White and Twelve Dancing Princesses references. Ahaha, I see what you did there, Tricia! Setting stuff up for more books, I see.
And. I was not aware until I started this, but it has Native American influence! Whoo!
Characters:
So Rosanna was pretty cool. I didn't just click with her, but I still definitely appreciated her. She was fit (but not super unrealistic, so thanks) and loved woods and water and all of that cool stuff. She is basically me if I ever left the house. 😛 But no, she was super cool. And recognized her faults, so A+ for that.
Alex was just … *sighs* I dunno man, I dunno. I LOVED him because he was realistic to me. His servants were servants. He should get respect because he had a fancy title. Etc. Even if it was annoying that he was entitled and arrogant, it was REALISTIC. And his character arc? My golly, I'm in love.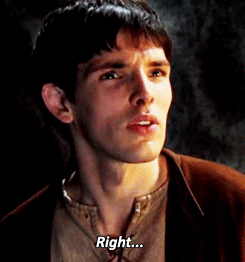 Daemyn was also another favorite. He had a lot of interior struggle, but gosh darn it, he could be emotionally vulnerable, thus he = sweet. Jadon, in a similar way, was adorable, though he just had a little less personality. MIRABELLE, HOW DARE YOU HURT MY ALEX. I wish that Isi had more page time, but if she mysteriously goes missing and I happen to have a new super awesome handmaiden … I swear that I had nothing to do with it. AND ZEKE, MY BOY. He was awesome.
Berend, your humor is unBEARable.
Writing/Plot:
While I did call a lot of the major plot points, the HOW'S were pretty cool. Lots of twists and surprises.
The writing was also one of those where you fly by it. (And when you are in a panic and trying to read the book in one night … leading to the next morning … that's super sweet.) Lots of mountainy descriptions. AND PEOPLE SMELLED LIKE SWEAT AND … bear?
Problems:
I feel like we could have been introduced to character's sooner. Like, getting to know them earlier, I guess. That was my main quibble, I suppose. And for romantic relationships to slow down a smidge.
MORE ZEKE.
that is all
Other/Summary:
There is a lil' violence. Nothing to gory/descriptive, IMO. Some kissing.
This book is Christian/allegorical, though you don't have to be Christian to enjoy it.
I'd rec this book to people! It's a non-magic fantasy that isn't gory or kiss-y (lol), so some younger folks might like it … with some caution, obviously. But yeah. It's a Sleeping Beauty gender-bent retelling (and honestly much more interesting than the Disney movie). Pretty cool. Read it!!!
⭐ ⭐ ⭐ ⭐
*I got this book in exchange for my honest review. All positive and/or negative opinions are mine. 😊
---
Now time for the blog tour stuff!
You can find the Blog Tour Schedule here.
To recap, both books are:
---
And now ………. GIVEAWAY TIME. WHOO.
Sarah Addison-Fox is giving away a paperback set of the first three books in the Allegiance Series. The giveaway is open internationally where such giveaways are permitted and where Createspace ships. The books may or may not be signed depending on where the winner lives.
To enter this giveaway, follow this Rafflecopter link.
---
Tricia Mingerink is giving away a paperback of Dagger's Sleep. The giveaway is open internationally where such giveaways are permitted and where Createspace or the Book Depository ships. The book may or may not be signed depending on where the winner lives.
To enter this giveaway, follow this Rafflecopter link.
---
Thanks for making it to the end of this post, you guys! What is YOUR FAVORITE retelling? Or classic/fairytale? Let me know! Toodles! (p.s. CHECK OUT THE REST OF THE TOUR!!!)