Hello my dear and lovely friends!!
Today is a very special day because…
It's Valentine's Day!! The day that I always forget that it is here/what it is about. (Yes, I am single. Why do you ask?) But I know a girl who's birthday is today, so happy birthday, my lovely!
Anyways. There is something else special about today…
Yes, a blog tour!!! And for the Rebel of the Sands trilogy … which I happen to adore! 😉
For those of you who don't know, Rebel is a gunslinger fantasy book with a narrator who can't hold her tongue. Yes, I know. (If you don't like gunslinger/destert-y kind of stuff, don't worry! You'll still love it!)
For the "official" about-the-book, look below. Click on the covers to go down the rabbit hole. (Spoilers: It's Goodreads.)
---
Numero Uno:
---
Numero dois:
---
Very small recap of my thoughts on Rebel of the Sands:
This book is full of magic, Jin (!!!), sand … and lots of it … and sass.
It is perfect.
Amani and Jin (love interest + secondary character + perfection) are super sassy and are both awesome. They know, like, ninety ways to kill you. And this book has magic. Magic.
The book is a little slow at times, and I could've used a little more action (and a slower romance), but I loved it! I actually felt like I was Mirajin and believed in the Djinn and … I just loved it.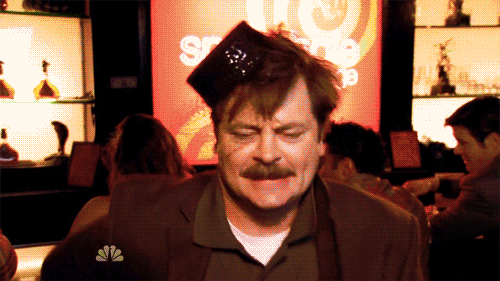 (Four stars.)
---
The Review in all its Gloriousness:
The actual hardback itself. It is thick (500+ pages!) and orange. And just yes.
Anyways. The actual book. 😉
I liked this book better than the first. I REPEAT, I LIKED THIS BOOK BETTER THAN THE FIRST. I think that this may be the first time in the whole Earth's history that this has happened to anyone. But I did. And this isn't just the second book to an (awesome!) trilogy, but it is about rebellion + some political stuff. And I still liked it. I may be a traitor. (Har har har.)
This book, in actuality, had little happening in it. And yet? I absolutely adored it. The book started out, like, super fast. Fast-forward button fast, but than evened out. I will say, though, I really like slower-burning books that have GOOD content to them. (AKA, this book.)
I absolutely loved/hated the Sultan. He just … he got into my mind. And you know, if you love the villain, than the whole book is better for it. But if you hate him? Even better. Yes, that is me crying in the corner; why do you ask? The Sultan (I think that his name is Oman? Omar? Troy?) was a father figure to me and Amani … while simultaneously ripping out our still-beating hearts because he was bored. Yep.
Okay. Let's talk real stuff. Amani. She still bothered me at times, but I just soooooooo appreciate how realistic she's written! Like, her struggles are super relatable and she's not an ultra-heroine, but out-for-herself, and just yes.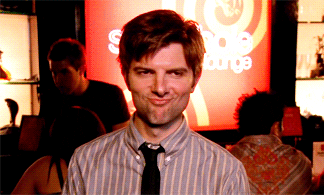 I loved how in this book, we actually got to SEE some of the legends/folklore/reality of the magic folks. In the first book, we heard the stories. In the second, we got to SEE them. There were lots of Djinn (basically genies) (I am also crying again). Lots. And Demdji (half-bloods of the Djinn). POWERS GALORE. Although some were temporarily out of action. Boo.
And!! Can we!! Just talk!! About!! A recurring character!! From book 1!! While she wasn't my favorite in book uno, I still loved having her here in this one. Yeah, I'm not gonna say who. 😉 But I just loved that whole thing.
And I may have nearly cried at various points of the book … but you didn't hear that from me.
Also.
I have a confession to make.
I'm in love.
Jin!!!! ❤ The sassy little (big?) Eastern Snake. Guys. Jin is just everything. He's out for himself. He needs to have a filter sometimes. Won't listen to anyone. Aaaaand that makes him sound bad. But seriously, though. If you don't like books, just read this series for Jin.
Which leads me into … Amani! Yeah, I already touched base on her, but I'll come back to it. 😉 She is sassy and it is constantly running through her head that she needs to just shut up and not give a glaring retort, but does she? Um, no.
The rest of the characters have all violently chopped their ways into my heart, as well. I just … I just cannot.
Okay, I can.
Hala is my soul sister, I tell you. Her glare is a poisonous dart that shoots right into your eyeball and refuses to leave. She is amazing. I felt a little more connected to Shazad in this book in the first, which is good. I absolutely love everything about Sam. He is perfect. Delila is/was kinda annoying to me by how … soft she is (her brothers are ultra-mega-overprotective), but I found myself liking her more in this.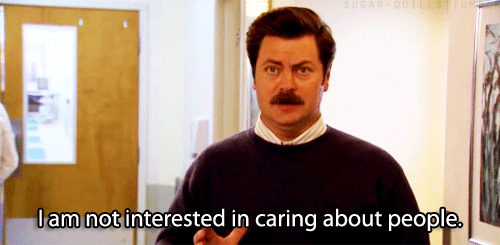 Now did I love everything? Nope.
As I've said above, the pacing was a little off for me, and I would have liked a little more action and a little more sass. Some of the big plot twists (*cough cough* the ending) didn't do it for me. I was more than a little disappointed. But seriously, that's all that I can really think of.
Now, I will leave you with this. Ms. Hamilton must have had some brothers, because OHMYGOODNESS. The two (main) brothers in this are just little darlings and are 600% accurate. (I have three, I should know.)
I NEED THE NEXT BOOK, OMG.
I highly rec. this series to all of you internet folks out there! Please, please, please give it a try!
(Also, this book in one image:
 )
⭐ ⭐ ⭐ ⭐
---
The rest of the blog tour: