Sorry to mislead you all like that, but the Diabolic (Nemesis) isn't ACTUALLY an assassin. But technicalities, amirite? She's all but one.
Anyways, today I'm (obviously) reviewing the AMAZING book, The Diabolic (the first in
The Diabolic trilogy) written by S.J. Kincaid.
This book, guys. This book. I love it!!! (Aaaaalso, be proud of me!!! I have scheduled out a bunch of posts! Whoop!)
---
What I liked:
Nemesis is bred to protect one person, and one person only; no matter the cost. This leads her to be pretty emotionless/harsh towards everyone except for Donia. I loved this. A lot of books have loads of propaganda for their "emo-less" MC … but this book actually delivers. Nemesis is totally kick-ass.
And this book is about her finding her "hidden humanity," so we still have relatable moments with her, which is quite touching … and kind of disturbing?? (I mean – being able to relate to Nemesis???)
And I don't know. This book … I just … I loved the whole feel of this book. It almost reminded me of Cinder (which I didn't love … but I enjoyed the feel of). I just loved it.
Characters: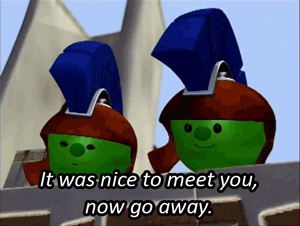 Nemesis is just … Nemesis. Her only emotion is towards Sidonia … and that is due to chemicals – though that doesn't make it any less real. And she's slightly impulsive … leaving to lots of carnage. And I just found her SUPER relatable to me (and yet slightly annoying??? Whatever.) towards the middle. She was, I may admit, annoying to me at the end, as she seemed totally blind. Gah. But overall, I loved her and she was a great narrator, surprisingly.
Sidonia. Okay. So … I didn't necessarily DISLIKE Donia … but I didn't love her, either. And while she wasn't in it a whole bunch, she just seemed … too unrealistic in an almost realistic way??? Yeah, I wasn't a big fan of her.
Tyrus is just great. He is the madman that is … a madman. But his character is surprisingly complex. From the very first moment that he … walked … in, I loved him. And to his last scene, as well. Maybe not always in between. Okay, actually, switch that. I just wanted it to sound dramatic. I didn't like his last scene, but every time until then I loved him. Yeah, yeah, that sounds right.
A few of the other characters are:
Neveni – While she wasn't my favorite either (I felt much the same way about her as I did about Sidonia) she was, I must admit, quite a good character and probably the most "realistic" of them all.
Cygna … ugh. She is DEFINITELY your typically behind-the-scenes-tyrant-lady-and-what-not. So I liked her kinda in the villain way.
The Emperor, however… I felt was too much of a wimp. Yep.
Writing/Plot:
I really liked the writing and narration. It was in first person (and I think present-tense), which somehow worked with Nemesis. And this really played to S.J. Kincaid's writing strengths.
The plot was pretty sound, in my opinion. But if I were to thoroughly examine it, there ARE a few things that could have been improved on, including some plot bunnies. Yep. And I somehow loved/hated the ending scene that either made or broke this story for many people (if you've read this, you know what I'm talking about). But you know, what can ya do?
Problems:
I don't have a whole bunch of problems with this book.
As I mentioned in the section above, there was an ending-ish scene that wasn't quite satisfactory for me. Buuuuut … in a different way than many others had quibbles about. Agh. The only way that I can say this is through an EXTREME spoiler … so don't highlight below unless you're a total spoiler-seeking rebel, or have read this book.
When we found out that Cygna actually was behind Elantra's and Sidonia's murders? Yeah, that should have been pretty predictable for me … but I was really caught up in the story. But anyways. I was pretty disappointed that Cygna had killed them, rather than Tyrus. I felt that that would have added some much to the story – and it's something that I really like. It almost felt like the author couldn't quite go through with it. And I love all that "tragic" stuff. So, yeah. Slightly (or more) disappointed at that.
Also, I didn't really like how it ended. I was hoping that it would go out with more of a … bang? Haha, pun intended. Anyways. I know that there was a whole slaughter and whatever, but Nemesis just felt too emotional – and I KNOW that she wasn't use to the whole emo-stuff, but still.
Yeah, sorry for that rant. 😉
I love that little lone smiley face, there. 😀 But, yeah. I may have vented a teeny bit (though if you want to discuss it further in the comments…). But, yeah.
Lastly, this book was originally meant to be a stand-alone, so it ends as such. I almost would have preferred it to stay as such. I mean, I'm obviously still going to read The Empress … but the second book will have to be SO different from The Diabolic. We'll see, though… (HOW CAN I WAIT UNTIL HALLOWEEN FOR THE EMPRESS??!! HOW??!!)
Other/Summary:
As for content-stuff, here goes.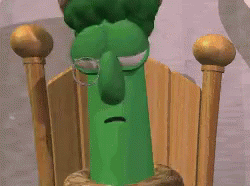 Kissing, kissing, kissing. Sometimes kinda "passionately," though nothing in too much detail or for extended periods. I think that there was some sleeping together at some point. References to sex and rape.
Nemesis is all but a robot who is sworn to protection by whatever means necessary … so the violence can get to be quite a lot. (I think that there was only a scene or two, though, that made me slightly uncomfortable.) So … just be warned, this is a YA level.
And there is one gay character, though it isn't explicitly said. A mentioned towards a few gay and regular rapes.
But, so, yeah. A higher teenage book, but if you love dystopian, I HIGHLY recommend this book for you!!!
And as for my little rant up there, that was probably the only reason this wasn't a five star for me! And the evening that I finished this book, I bought it … so I really loved it! (And I'm also a little impulsive… 😉 )
⭐ ⭐ ⭐ ⭐
---
So, guys, what's a book that YOU can't wait to come out this fall?? I have a whole whopping list of books (including Hunting Prince Dracula, The Empress, and Warbringer). I obviously need more books to anxiously wait for, and I'm trying to be a nice person, so answer now. Please?? 😉 Anyways, comment below on what you thought of my review, of this book, and the spoilery area if you've read the book! Bye guys!!